Hire React Native App Developers
RaffleRobust Applications to render the App Market with React Native
React Native is the smartest-open source-single handed Reacts framework to bring your product on Android & iOS platforms simultaneously. Harness the cross-platform, quick development abilities of this technology of today to reach the largest chunk of users within Android & iOS. React to the app world with React Native to transform the entire mobile app development industry bringing in speed and efficiencies.
Here at eGlobal Information Systems,we don't like productivity until it is at its best. So we are ought to love React Native. But you have better reasons to hire us:
100% Money Back Guarantee
On Time Delivery
Non-Disclosure Agreement
Better ROI

HIRE THE BEST REACT NATIVE DEVELOPERS
eGlobal Information Systemsis a React Native app development companyhaving the smartest and the sincere most React Native development teams. Our React Native eGlobal developers use the latest React JavaScript framework and libraries to buildGeneric Android & iOS apps. You can avail the services of ourdynamic designers and determined developers who work closely with the React Native platform. Ever since the times eGlobal has raised heads in React Native app development, we have focusedatdelivering client-centric React Native mobile app development.
Custom REACT NATIVE APP
Web Application Development

REACT NATIVE APP Support &
Maintenance Services

REACT NATIVE APP Based
CMS Development

REACT NATIVE APP Based Product
Development Services

REACT NATIVE APP Based Social
Networking Development

API Web Development
& Migration Services

REACT NATIVE APP Portal
Development Services

REACT NATIVE APP eCommerce
Development

Enterprise
Application Development

How is eGlobal rich at React Native development skills?
To help you count on our experience, you should know that eGlobal is among the oldest React Native development companies in India. When we are working with React Native, your timeline expectations are sure to be met accurately and we strive to stick to them at any cost. Youcan hire us for complete overall development packages as we have a sufficient and experienced engineers, designers and project managers to serve you.
eGlobal provides you money back cover if the project cost exceeds the budget so we are bound to obey the timelines and budgetary constraints for yours and every project. eGlobal has been known to work with a farsighted approach which helps us keep 'au courant' of new technologies which makes us ensure that your React Native app doesn't feel old school even after a sufficient while.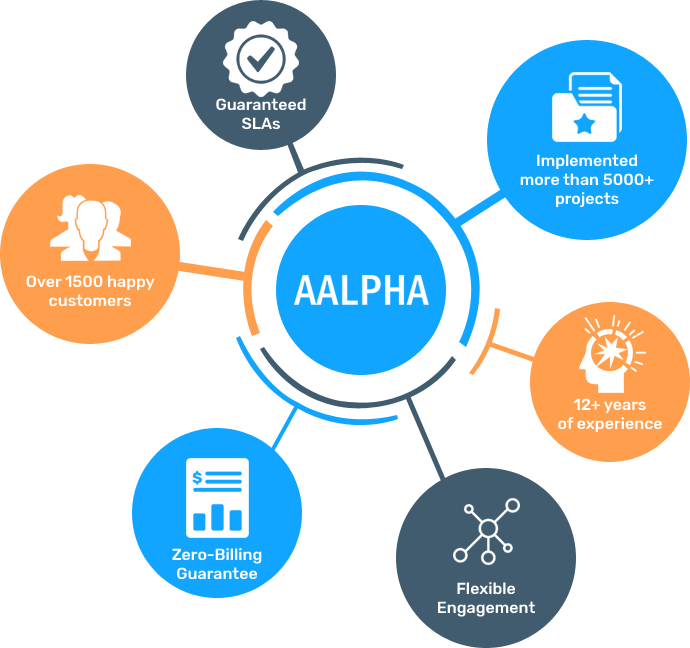 How eGlobal Reacts To React Native Development Projects?
1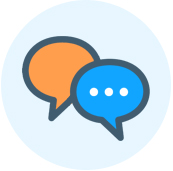 Breakthrough
Our sales executive will carefully chalk out the expected deliverables of your project along with the overall budgetary constraints.
2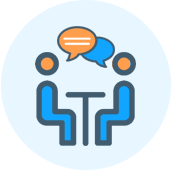 Dialogue
Our expert developer gets back with a handful of optimised and appropriate solutions to the requirement definition.
3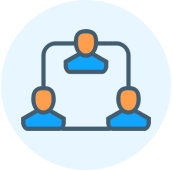 Manufacture
Depending upon the deadline and workload a finely made team is assigned a project.
4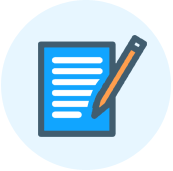 Underwrite
The project details are laid down in a contract with the tentative plan of milestones over the course of project.
5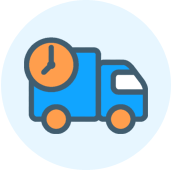 Unveil
The project is completed according to the set requirements and then delivered to the client with complete demonstration and documentation.

Our REACT NATIVE APP Web Development Expertise
We offer specialized REACT NATIVE APP web developers for a wide array of industry verticals catering to all kinds of start-ups and mid-large size businesses.

Healthcare Web Application Development

Tour & Travel Web Application Development

Hospitality Web Application Development

Online Shopping

Media and Entertainment Web App Development

Logistics & Transportation Web App Development

Banking & Finance Web Application Development

Education & E-Learning Web App Development

Education Portals

Technical Skills Of Our Dedicated REACT NATIVE APP Developers
Our offshore REACT NATIVE APP programmers are adept with all the modern development tools and well versed with the latest REACT NATIVE APP version updates

Development Skills
REACT NATIVE APP & HTML 5 programming skills
Advance working knowledge of AJAX
Adept at JS, JQuery, Bootstrap & MySQL

Tools
REACT NATIVE APP Designer, Netbeans
NuSphere, Eclipse
REACT NATIVE APP Debugbar, Komodo

Libraries
NotORM
SwiftMailer
Ratchet

Choose from a variety of hiring models
We provide the flexibility of choosing the best suited engagement model to all our clients.
Retainer
The billing is done on bi-weekly basis and detailed report of work is provided
Best suited large & long term projects
Hourly
The billing is done based on the developers/ teams hourly efforts on the project
Best suited for small, short term projects for new development & maintenance
Fixed Cost
The billing is done based on the milestones as agreed in contractual terms
Best suited for large projects with clear & defined project requirements/ specifications
Interested ?

REACT NATIVE APP Web Development Samples
Here are some projects that are completed by our dedicated REACT NATIVE APP developers.