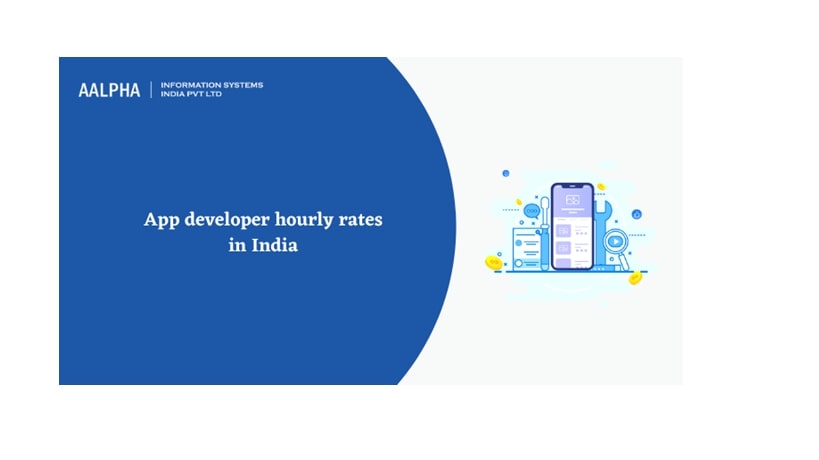 The mobile industry is growing larger every day. The economic revenue of the mobile industry is reported to be $88.5 billion and increasing.
How much does it cost? This is a major question.
Apps should work in both Android and iOS. This is the main factor to think of.
We will guide you with all the pricing rates and explain how app developers can be hired on an hourly basis also. The rates depend on the features you choose, so there will be cost fluctuations. These are some factors on which cost depends.
1)Features and scope
Basic features will cost less while complex features will cost more, rates will differ accordingly.
Features like patch fixing or bug fixing and new features are basic functions that can be done by a designer on board.
2. OS updates need resubmission with new versions of the patches and UI design updates which is time-consuming.
3. Developing a new app from scratch requires API integration, security, database integration, and much more, which will cost the highest.
2)Design
The design does the work as the face of the application. The design should be engaging for the visitors to convert them into regular customers. There are free templates but customized ones are what everyone wants. UX design needs repetitive testing. Apps required Figma, Sketch, Adobe CC, InVision, and many more apps. The hourly rate goes up to $40 and more.
If you want graphics and other customization it will cost around $10,000 and a simple app will cost near to $1500 to $5,000 this cost will be less customized based on your requirements.
3)Target
Platforms on which you want to develop your apps are important to target. There are various platforms to think about. You can develop your app on native app development, web app development, or hybrid app development.
● Native app development means developing your app on a single platform. They are known for high performance and user experience. The cost will go around or more than $2000 based on the complexity of the project.
● Web app development doesn't need to be downloaded, it could be accessed through the internet. Customers can review it through a web browser. It might go around $4000 per month.
● Hybrid is a combination of native and web app development and is popular as it can be done on multiple platforms. It is expensive as it has various platforms and costs $5000.
4)Purchases
For apps that require monthly subscriptions or even yearly or buying a particular item, this feature is a must. While building this element you need to be careful about certain issues which may be faced by the customers. Testing is crucial for this element as it gives a much better look at how things are working. It's a little expensive but worth it. Costs you around $25 per hour.
The key mobile features do differ in cost as you have to focus on individual features. There are some of the features you need to know.
● Navigation gives a structure to the entire app. You can track your customers' actions on how they move between screens, how much time they spend, and how much they look around. It costs around $25 per hour.
● Content is a necessity of the app as in images, videos, writing content, and much more. It can add or remove depending on which purpose the app is used. For per hour it may cost $10 more.
● User login is the first step of the app, you have to give multiple login options through other channels as well. It takes around 20 hours to develop and test it as it costs $8 or more per hour.
● A chat assistant is required in the app to guide the customers and make them feel comfortable. This is optional, but nowadays most apps have it. You can just give the customer care number so customers don't need to find it out. This feature is expensive as it takes hours to build by the business done on the app. It will cost you $20 per hour.
● Offline base, does the app work offline? If yes, this is the most appreciated thing by the customers as the app won't stop due to the bad network issue. It will cost you a little more around $10 to $20 as it takes a minimum of 40 hours to work on.
Wrap up
You can hire developers which will cost a little less around $12. Apps need to be developed for Android as well as iOS which costs more and testing is mandatory, either one wouldn't make you popular and may create a bad impression on clients. Some elements are expensive, but you can't cut corners. Hours required will be more to develop everything and money input will also be more, but the final product i.e. the app won't disappoint you.
Looking for app development services at reasonable price? feel free to contact us