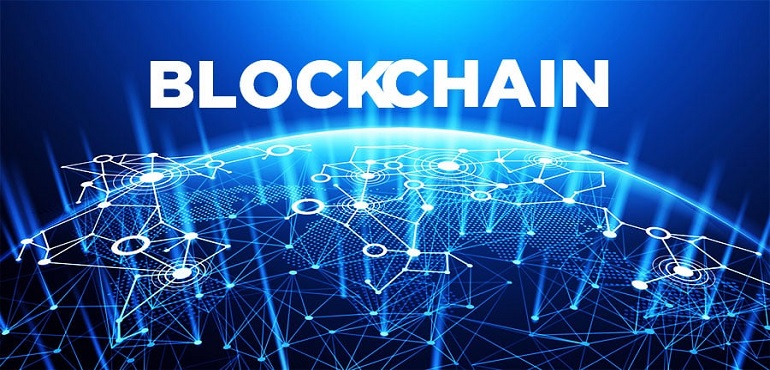 Still Floating on Clouds? All you need to know about Blockchain as a Service (BaaS)
Over the years, the considerable price increase in the initial coin offering (ICO) and cryptocurrencies like bitcoins have put Blockchain technology in the limelight. Meanwhile, many tech giants have been seen attracted towards Blockchain or DLTs for adoption. To test the potential of Blockchain technology, companies like Deloitte, Microsoft, IBM, Oracle, Baidu, and Tencent are developing their platforms to offering a Blockchain as a Service (Baas). These companies will be taking a blockchain to a new level after some experiments of BaaS solutions.
There are many players in the industry who have already started taking an interest in this regard by offering Blockchain as a Service (BaaS). FYI, these companies are offering this service via another source or a network like IBM. They make their BaaS available through a Bluemix cloud platform based on Hyperledger Fabric, HP makes it through DLT solution. Similarly, Microsoft makes it through Azure and many more. Blockchain platforms like NEO and Ethereum have contributed towards easier adoption by opening their technologies for decentralized application development.
Why should I go for BaaS?
Mostly, the company's blockchain cloud service platform helps the customers to accelerate their business, reduce costs, decrease risk, ace supply chain management. And above all, the most basic use of BCs, foolproof transactions on the trusted business network. The service enables customers to deliver the high-quality business results rapidly with resilience, autonomous recoverability, etc.
The grand toolkit provides sample code, templates, and design pattern to drive the integration of blockchain applications to your native application suites. Once it is done through trusted platforms, it reduces risk, and increases efficiency so that a sharing of reliable information takes place on both the sides of the company's boundary. With the widespread use of BaaS, blockchain-based cloud service platform can be expected to empower banking, connectivity, advanced security, scalability, and transparency for exchanging information.
BaaS- Your Software Deployment Manager
According the sources, the blockchain platform of IBM is integrated blockchain platform which is fosters the development, testing, and deployment of the business network. The platform allows to develop an application, test, and operate the system. They offer the access to the network transaction service, a network peer, and best class certifies authority to the members of the enterprise. It helps to increase the transparency of exchanging information or other things. Soon, companies are going to build a blockchain network with the latest cryptography which is written in JAVA or Golang programming language to make it more advanced and secure.
Blockchain Hosting
Many companies have deployed blockchains to make their BaaS available through mission critical Distributed Ledger Technology (DLT) solution. This enables the customers to run their distributed ledger business on the high availability enterprise platform. According to the tech savvies and experts, it was mentioned that DLT solution is an integral element which looks to increase the capability and availability to blockchain workloads. Companies in the Indian IT industry have also joined hands to effiiciently enable the customers to compile or test the DLT with enterprise mission critical platforms. The system further integrates with the environment and ensure to grow the business, SQL integration with legacy system that provides greater scalability, credit card transaction in the world with massive security.
Retail 'Cloud-Like' Services
FYI, there is a thin spectrum of companies like led by Microsoft which deploy BCs through Azure for development, testing and operation of an application with minimal Azure and blockchain technology. It offers a single-click deployment through the Azure portal which a customer can easily be configured blockchain network topology in few minutes with the help of Microsoft networking and storage services around the world. Customer will be charged only for the resources consumed by them such as storage, networking, and compute. This platform comes with two software plans namely Ethereum Consortium Blockchain and SAP cloud platform blockchain services.
This is a bright future prospect of the industry that these BC-based cloud services will integrate with next-generation technologies like SAP Leonardo to help its clients redefine their business network. The SAP cloud platform allows for management and easy setup of blockchain nodes to examine the potential of blockchain technology.
In Ethereum Consortium Blockchain, the solution operates an Ethereum multi-membered network, which consists a set of transaction nodes with an application so that a client can interact to submit transactions and able to record transactions as well. The time taken depends on the size of the network, but once the provision is completed, you can test and configure the Ethereum accounts to get an acceleration with smart contracts, development.
Conclusion
By increasing the popularity of Blockchain as a Service (BaaS), many enterprises are thoroughly interested to adopt the blockchain technology because it gives more secure and safe ways for transactions and helps to grow the business faster with less cost and risk. eGlobal encourages positivity and change in this sector and is pleased to announce our full support to the new upcoming technology. The company is leaving no stone unturned to make BC-based products more usable and reliable.
Are you looking for blockchain based application development? then you have come to the right place, eGlobal is one of very few companies in India developing highly scalable blockchain based solution for different verticals such as Finance, Retail, Professional Services, etc… Please get in touch with us today to know more about blockchain based services and free consultation.