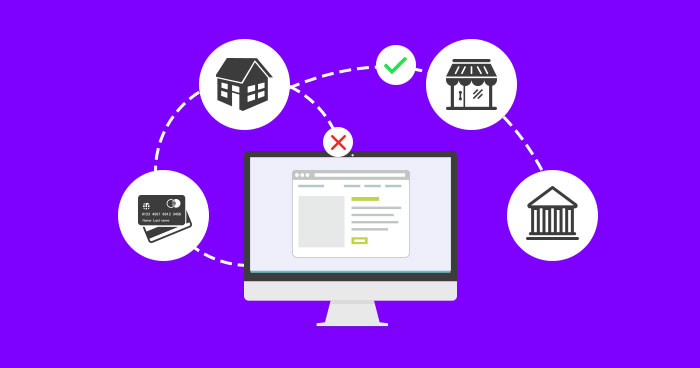 Payment Gateways are, without any doubt, one of the most important technologies ever created. These Payment Solutions are technical gateways to a wide array of benefits and convenience and these have changed the face of finance and business dramatically. These Gateways will continue to alter the world of business and finance as we know them today.
Before Online Payments were a thing, there was no secure and reliable way of transferring important payment information between payment portals. And so purchases and orders took much more time to complete than they do in today's world. This issue was solved by payment gateways, bringing in the convenience that we enjoy today.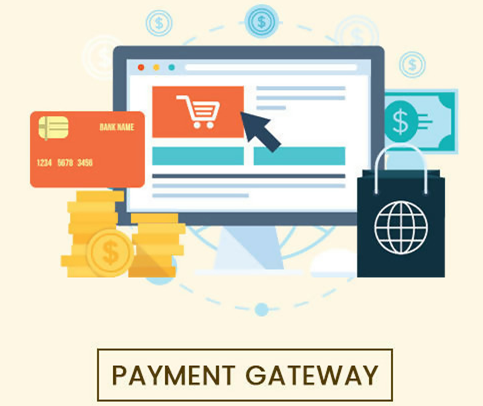 In purchasing and Transaction management system, Payment Gateways accomplish several Crucial Tasks. These Gateways does not transmit the payments as this is the role of Dedicated Payment Processors. Instead, these Gateway Solutions makes the authorization of the funds being transferred to the seller and do so in a very Convenient and Secure Manner. They are delivered as independent or as integrated modules and are part of a large financial suite. Here they take on the responsibility to process money, Performing AVS checks, Verifying Accounts, Analyze Velocity Patterns and Calculation of Tax Amounts.
Nowadays there are so many powerful and Popular Payment Gateways available in the market that it is hard to choose the best one. The matter of whom to trust with your sensitive and confidential payments information is a crucial one and requires a lot of thinking. So, to help you out on this matter we have formulated a comprehensive Guide, please have a look.
On top of our list is Stripe, an amazing online payment platform that is created by industry experts by establishing partnerships with members of the wider payment industry. This includes expected partners like local banks, PCI Council, Major Card Networks and Unexpected partners like Internet Browser providers, W3C, Industry Associations, etc.
This is a highly Developer-Centric platform that allows for rapid building of production-ready integrations with latest tools, like react components to Real-Time Webhooks. Stripe ensures that less time is invested in the maintenance of legacy systems and the major focus is on Core Product and Customer Experience.
Salient Features:
Customized Checkout Experience:
User Interface Toolkit provides you with elements from Stripe's Collective Experience for Design, front end and Analytics. You can use these to build and customize your own preferred payment forms. Checkout can be embedded onto your Website with only a single line of JavaScript.
Secure Payment Processing:
In order to optimize revenues, Stripe Optimizes routine paths by direct Integration with Card Networks like Visa, MasterCard, and American Express. This Pre-Processing increasing Success rate and decreases Latency. This also reduces the chances of fraud and chargebacks by adding an additional layer of authentication. It also features an automatic dispute handling system which submits evidence efficiently in case of disputes.
Multiple Payment Options:
Stripe offers a number of options so that you can support the Payment Gateway preferred by your Customer. It enables you to have a global approach by processing payments for all major debit and credit cards for different countries. Digital Wallet options like Amex, Alipay, Apple Pay, and Express Checkout can also be availed by customers who like to have a convenient way of payments without the need to share their card information.
Payments Pro marks the Ultimate successful attempt by PayPal to introduce a payment processing service for those E-Commerce Users who do not have a PayPal Account. This End-to-End Platform supports Cards from Master, Visa, American Express, Discover, Express as well as PayPal and PayPal Credit Payments.
This Platform relies on an open API Infrastructure and integrates easily with any Marketplace / Shopping Cart Solution. This also enables Phone-Based Credit Card payments and provides an invoicing kit that is useful in charging customers right away. It is widely used by both smaller businesses and Market leaders, boosting a customer account base of 184 Million.
Salient Features:
PayPal Solution that doesn't require the user to have a PayPal account:
This platform was developed to provide support to E-Commerce Users by allowing them to accept debit card and credit card payments and rewards form users without the need of having a PayPal account.
Fast Mobile Payments:
PayPal payments Pro breaks the barriers of computers and desktop devices by enabling users to receive money using their mobile devices. You can turn your mobile device into a moneymaking machine without the need for any complex login procedures and sending recurrent invoices.
Integration with Payment Gateways:
PayPal Payments Pro is capable of working seamlessly with all the popular E-Commerce solutions, Sales Management Tools, Customer Relationship Management (CRM) Solutions and Accounting Systems. Also, it connects to all major Shopping Carts on the market.
Amazon also offers a streamlined and Secure Payment Service for Clients. This service by Amazon boasts a similar reputation to that of PayPal Payments Pro and is available to both merchants and shoppers to facilitate them in their online purchases. This service works with the information you have already provided while creating your Amazon Account for Check-Ins and Check-Outs.
After a single Log-In, the Customer is identified and enabled to complete transactions. This functionality is available on Mobile devices as well and Amazon's A-Z Guarantee makes all transactions hundred percent secure. Amazon does not charge any extra fee for this Guarantee but does charge a fixed percentage on the amount you are transferring just like many other such services.
Salient Features:
A-Z Guarantee and Protection Plan:
The best thing about Amazon and the one it is known for is the implementation of strict and robust protocol when it comes to information security. Amazon's System boasts a security setup that incorporates Fraud detection and provides protection to merchants.
Retail First:
Amazon Payments is designed with Online Sellers and Retailers in mind, who want to provide a better and smoother shopping experience to customers. This package is loaded with features and tools that are designed to capture new customers turning them into shoppers by streamlining their shopping process. This greatly enhances Customer Loyalty.
Better Conversion rates:
Amazon enables merchants to streamline their customer's checkout process, this results in lesser cart abandonment and better retaining of visitors converting them to loyal shoppers. This simplified shopping experience works well on both desktop devices and mobile devices and makes it easy for the user to browse through shopping websites, pick what he or she wants and pay without the hassle of carts and checkouts.
Braintree can be your All-in-One Payment processing partner, no matter what your scale and industry are. It enables clients to accept, process, send and split payments to maximize their business potential hence increasing revenues. Braintree got a partnership with PayPal and its best feature is the seamless checkout experience it provides. This develops a sense of confidence and safety that makes customers return again and again. Braintree also equips your systems with sophisticated tools to manage risks of fraud.
Salient Features:
Braintree Vault
With the help of this feature, sensitive data can be stored on a highly secure system that the platform provides, hence keeping the Business PCI-Compliant. It also packs features that eliminate the hassle of re-entering the payment information of customers each time they want to make a purchase.
Customizable Checkout Flow:
With Braintree, you get to tailor checkout flows the way you want while remaining compliant with PCA SAQ A, using Braintree's easy to use Payment APIs. This is possible for Applications and Web providing the unrestricted potential for an adaptive and highly secure system that complies with all the applicable standards.
Global Market Reach:
Braintree's integration enables users to have access to a global market reach, covering more than 40 countries and support for more than 130 currencies supported worldwide. Other benefits that users enjoy include fraud protection and settlements. On top of all this, there is no foreign exchange or cross-border fees involved.
This platform is most suited to Service and Retail Environments, which are looking for a Gateway Solution that works in tandem with their Order Management Systems. It is developed to help businesses sell more in online stores as well as in local stores. That is why it covers your full-time staff, stores and organizes data to help you fight against frauds without the need for constant checks and reviews.
Authorize.Net has established itself as one of the pioneer performers in this industry by earning the trust of Small and Medium-sized Businesses. It provides them with a Secure and Affordable Payment Solution that is delivered as a package that also includes a Free POS Mobile Application for IOS and Android platforms, a free website payment seal and a Kit of tools for fraud prevention.
Salient Features:
VPOS:
Authorize.Net can be used as a Personalized Virtual Point of Sales System (VPOS) in a Retail based Setting. This platform also provides the option of integrating with your POS, if you already have a good one in place.
Customer Integration Manager (CIM):
The CIM or Customer Integration Manager supported by this platform enables you to tokenize and store sensitive customer information on Authorize.net's secure servers. This simplifies the payment process for recurring transactions and frequent customers and ensures compliance with the PCI DSS.
Robust Online Payment System:
Authorize.net Online Payment system is capable of accepting Cards and Electronic cheques from Websites and automatically deposits funds into the Merchant's Bank Account. This results in time and cost saving for Small to Medium Sized Businesses.
WePay works as an integrated payment gateway that is developed to support the distinct requirements of Omnichannel, POS and Web-based requirements of Software Applications. Its design allows for quick, secure and seamless onboarding and processing. This payments Solution provides the needed flexibility to software businesses to optimize their operations and to meet their desired objectives. For example, it allows businesses to customize their online platform based on their Brand and pricing structure, this helps in promoting the business model.
Salient Features:
POS Solutions to boost sales:
You can use this platform's Mobile Card Readers and SDKs to develop your POS business easily and quickly. WePay offers smartphone and tablet supported tools that help merchants to increase in-person payments for their sales operations.
Instant Onboarding:
It requires only an Email Address to Sign-up, this allows merchants to get on board fast and easy so they can start accepting payments immediately. When it comes to securing and enhancing the Underwriting and Sign-up procedures, you can schedule to collect important Know Your Customer (KYC) data from clients at a later time.
Complete Payment Risk Coverage:
WePay steps forward and provides a hundred percent protection to clients against their exposure to risks like chargebacks and losses like those occurring from scams. Also, by protecting customer data and payments, it helps businesses to gain OFAC, KYC and PCI compliance.
BlueSnap provides a dedicated payment processor for Retailers and merchants. It enables payments for E-Commerce, Mobile and Websites and can be integrated with all popular shopping carts and marketplace platforms. It can also be used to develop unique Desktop and Mobile Applications for Invoicing, SaaS, Gaming and much more.
BlueSnap helps you to expand your E-Commerce development operations by providing support for 100 different currencies through 110 Payment Types and 29 different languages. It is active and fully functional in more than 180 countries and can connect automatically to a vast network of Global Banks.
Salient Features:
Multiple Payment Options:
This platform helps in increasing income because it enables integration with PayPal, VISA, ApplePay, Discover, MasterCard, and many other platforms, providing shoppers with tons of payment options and hence enabling businesses to accept more payments from both Domestic and International Customers.
International E-Commerce Friendly System:
This platform was designed with a focus on cross-border E-Commerce systems. This results in integration with acquiring banks around the world. Customers can enjoy automatic transaction routing to an acquiring back that is the best option available for the shopper.
Powerful Analytical Components:
Analytics is an important component of any Business and BlueSnap offers an array of payment based analytical tools for greater insight and transparency. It allows you to generate Real-time Sales, Revenue, Affiliate Reports, and Compare and optimize order pages and to study all facets of conversion performance.
If you are looking for further information, please do not hesitate to connect with eGlobal for free consultation.