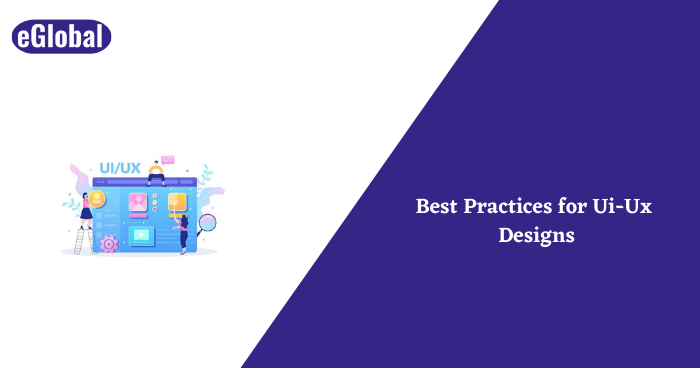 Whenever planning to develop an application, people often refer to a similar existing application. It has two major reasons: they either clarify themselves or explain their idea to others or the development team. You refer to the icons, the color and the functioning of the elements in the existing application in order to make your application development more versatile and better. 
Technically, you are referring to the user interface and user experience of the respective application.
What is UI/UX design?
Being a relatively older field in the tech space, UI stands for User Interface and has been misunderstood because of its broader term. UI is a strict digital practice and can be termed a point of interaction between the user and the device, such as a smartphone or a laptop. It consists of all visual and interactive elements of an interface, and it is responsible for the product's looks and functions.
On the other hand, when we talk about UX, it stands for User Experience design and often is confused with UI. UX is a scientific term that considers the user's entire experience while interacting with a product. For example, any website or any device like a coffee machine. Creating simple and pleasant experiences for the user is the main purpose.
Best practices for User Interface and User Experience design:
Since their inception, both UI and UX designs have grown to be the most important and thought about factors when it comes to making the user interface attractive and smooth. With a wide range of options available for the designing process, it is difficult for the designers to pick the most suitable ones for them. 
Learning how to communicate through your UI-UX designs effectively and within the constraints of time, there are a few practices that you must consider before starting out to reach the desired outcome:
Visualization: 
Digital users today do not always prefer textual content, even when it's trivial and structured. The use of images, graphics, and other visual elements elevates the design and has proven to be more informative and attractive for the users. Illustrations, charts, comics, and photos are more capable of grabbing attention and holding it until the page ends. However, designers need to be particular about the type of visual elements they use and must have clarity in what feeling they intend to evoke in the user.
Call to Action: 
Fortunately or unfortunately, content is not just about an art form but a medium to either inform or market thoughts and ideas today. Major digital experiences aim to bring out some action or other from the user. Call to action commands are strategically placed to assist the user in proceeding towards action and completing it. Designers must ensure that a CTA is well-positioned and inviting enough for the users to act on it. 
Simplicity and Consistency: 
Given that a person's attention span in today's world is not more than 30 seconds, keeping them focused on a product or website is a task on its own. Therefore, the simple and clear the design, the better it is. Too much going in a cluttered space doesn't help in registering a message. Minimizing the options and information on the website will increase the probability of readers consuming everything and inducing an action.Consistent and flowy colors, fonts, and structure style make the user feel intuitive and interested. 
Intention and Impression: 
As similar to life without a purpose is a life to waste, a design without purpose is a design of no use. It is more about how it makes you feel than about how it makes you look. In choosing a design with intent, highlight the elements of a brand's identity and what it is trying to convey. Although it never goes how you expect it to be, always predict the impression that the smallest visual element of the design represents your messaging on the user.It is crucial to make a positive impression as even the slightest off-track thing might lose your users to the other competitive websites.
Futuristic: 
Designers must be ready to make changes in their websites as they grow with coming times and create a style or layout flexible enough to allow changes and adaptations. Because applications and websites need to be constantly updated with technological advancement, one must use solid performance tracking to have the necessary data for a more futuristic approach. 
There are multiple solutions available for approaching UI-UX designs from a multidimensional approach. However, going back to basic concepts such as less is more will always be a good option in keeping things relevant and doors of growth open at the same time. The best piece of advice we can give is to always begin with common patterns and conventions, and only depart from when it makes sense. If you want to go through the unconventional route, make sure you tested your designs with users to ensure they understand how it works.
Hope this Article is beneficial for you! Hire Indian developers from well known web development company in India for your future projects. contact us for more details…….