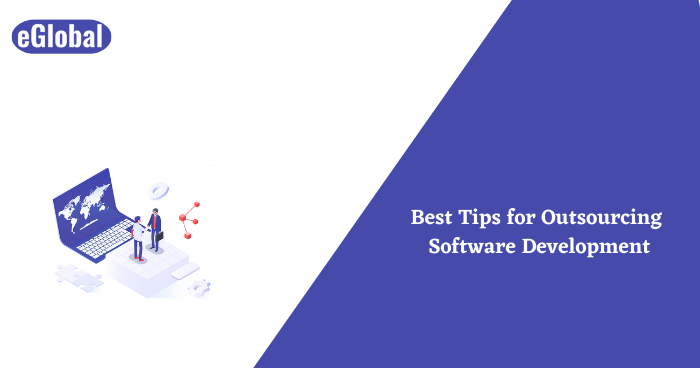 Software development is among the significant fields earning programmers and developers extra money. Companies and organizations are out here in demand of specialists in software development. Would you consider that as a required field for you? Perhaps, yes, and if so, you have to learn and understand the dimensionalities associated with software development. On the other side, if you are a manager or in charge of a particular organization, they'll always be a time for instilling an extra workforce into the organization. It can be physical, technical, social, or anything of substance to the organization.
But the current generation has a limitless reliance on technology hence the need for software development. Suppose a company's internal staff cannot develop some software or need extra support; the most straightforward option will be seeking expertise from the outskirts. It is at this point that outsourcing chips into development.
With outsourcing options available for any other organization, it is crucial to understand that outsourcing doesn't just occur anyhow. There are always more fantastic options that will always lead companies and organizations into better outsourcing practices. Considering a significant change in the structure of businesses with the thorough hit of a Covid-19 pandemic, we realized the massive transfer of offices into home settings. But on such occasions, outsourcing will always dominate the software development industry. Before we quickly delve into some of the common tips associated with better outsourcing, lets us first establish and understand the basics of outsourcing. We kick off with models in outsourcing. Let us get set. 
Outsourcing Models
Outsourcing is more comprehensive – more than you'd anticipate. Several types of outsourcing occur according to the relationships between the clients and the outsourced workforce and location.  
Some location-based outsourcing models include the onshore ones where the outsourced software company resides in the country with the client who desires an extra workforce. On the contrary, the offshore outsourcing models entail a development process between the client and the vendor company situated too far from the client – possibly outside the client's country. The nearshore model entails the transfer of development to a client's adjacent region. 
Usually, relationship-based outsourcing works around business targets. Some of the types of relationship-based outsourcing include the project-based outsourcing model, which is essential in cases where a client wants extra expertise for a given project. For such a model, the outsourced development team has additional responsibilities for developing and managing the continuous workflow of the development. Usually, there is always a fixed extend of work the outsourced team should work on, and therefore, most software development tasks are short-term. Another crucial model underlying relationship-based outsourcing is the specialist model, which majorly concerns hiring an outsourced company to develop a product in-house – under the control of the client's project manager. There is always the inclusion of the client's software development staff.
Understanding outsourcing and outstaffing and choosing the best between them
Not a single company would love to lose profits, spend extra money on non-profitable activities. Most companies prefer saving money and time, even during the software development periods. Therefore, there is an excellent chance that most of them go for services that provide optimal options. Achieving time-saving and money-saving is possible through outstaffing and outsourcing. But outstaffing and outsourcing are nearly similar but realistically different. Let us have a clue about them and understand among them the best for an option. 
With outsourcing, remote software development undergoes transfer to another company, which takes the project entirely and takes care of every aspect running within the project. Outstaffing is closely similar to outsourcing since it works with the remote development workflow. A clear-cut feature that distinguishes it from outsourcing the specialist hired from an outside company joins the client's software development staff and works together,and the client is their employer. Extra clear-cut differences between outsourcing and outstaffing occur on costs, with the former being higher than the latter. Again, on communication matters, the former is flexible enough for any project, and the latter entails extra complications on communication issues.
Reasons for outsourcing software development
Any company will always have their specific times for considering outsourcing, and therefore, it is always good to anticipate outsourcing to 0ccur only at particular times.  Therefore, every company has their particular reasons to consider outsourcing an extra technical workforce at specific periods. Some of the causes associated with the same include:
Budget issues
The cost of starting a new project and getting a skillful workforce to handle the entire project is relatively higher. Therefore, all these bring about an issue in budgeting.  For proper budgeting, a company or organization will always consider outsourcing as an option.  It is always crucial for startup ownerships to consider outsourcing because, with startups, we are likely to experience a fundamental problem with limited financing. Other critical budget-related issues that would drive companies and organizations into outsourcing include costlier onshore services and enhancement of expenses for digital optimization. Any company would consider outsourcing because of the transparency that comes with it, and therefore, you can always account for finances spent on any project.
Time lack
Another key reason why most organizations consider outsourcing is the lack of time. However, some projects require enough time so that the outcome happens accordingly and comes with satisfying results. Operating complex projects when there is insufficient time requires an extra workforce, which derives from outsourcing. Other vital reasons companies should consider outsourcing include additional staff and security reasons for each software development project.
The benefits associated with outsourcing software development
Outsourcing extra software development power is a crucial ingredient to the development of companies and organizations and comes with the following benefits. Some of the expected benefits associated with outsourcing for businesses include:
Reduction of costs
Among the number one reasons why companies and organizations consider outsourcing is the need for cost-effectiveness. It is always essential to go for the outsourcing companies that demand optimal expenses with high-quality work.
Scalability
With outsourcing, there is always a great chance to pull different talents from all over the world. Therefore, with an additional development skillset, it will always be possible to develop scalable applications and software in general. Outsourcing software development will enhance flexibility, implementation of new domains, and development of cutting-edge products. 
Critical challenges associated with outsourcing
With outsourcing, there will always be some challenges in the process, and therefore, in its entirety, it is not flawless. Therefore, let us explore some of the possible difficulties you might encounter even as you plan to consider outsourcing.
The communication problem
Among the critical problems with outsourcing is communication. It is common among most companies and organizations that consider outsourcing an extra workforce for software development. For instance, different person has different levels of understanding other languages, and therefore the language issue might chip in making communication difficult. However, to avoid communication problems associated with outsourcing, it is always sufficient to consider the level of language of the possible outsourcing IT partners. Remember, communication is the ideal decision-maker for the success of the project. Unclear or insufficient communication might lead to the development of low-standard products.
Time zone difference
Apart from communication, another crucial problem associated with outsourcing is the time zone difference. Regulation of this issue calls for the usage of proper communication instruments and the set up of appropriate meeting schedules.
A guideline to choosing an outsourcing team
Most of the outsourced teams will always work remotely. You will rarely find an outsourcing team on the ground to work on a specific project. It, therefore, means your choice of an outsourcing team matters a lot – even more than the development you want! Notably, choosing a poor extra team to work on your project would mean time wastage, resource wastage, and a great possibility of hitting a miss on goals. Therefore, a guideline to choosing a suitable outsourcing team should be your cutting edge. Let's dive into what's crucial for you when outsourcing software development.
Before going for an extra taskforce outside your company or organization, you will at first need a proper understanding of your goals. With a poor understanding of the goals, you should least expect landing a team that's proper for your task. After understanding your project aims, you should always gear towards a thorough analysis of what you desire. For instance, you can specify your market niche, assess possible competitors, financial availability, among others.
After adequately understanding and analyzing your desire, you can always choose a company or organization you wish to outsource. It is always possible to land on the right choice with proper consideration of reviews and ratings provided for such companies of different assessment and rating sites. You have to choose a given vendor with thorough checks into portfolios, domains of expertise, and much more. Ensure that the possible vendor you wish to choose has extensive data safety provision, optimum project budget, and other vital elements. More importantly, such organizations should always guarantee you future improvements on the product to be developed and provide security assurance.     
Conclusion
Software development outsourcing solutions come with limitless advantages for different companies and organizations. Therefore, it is always essential to consider giving such development practices an upper hand to grow the scalability, flexibility, and reliability of the products we need to develop. With optimal funds for projects, companies will always enjoy the best software development outsourced services through the best tips provided in this piece. 
Hope you got best tips for outsourcing software development! contact us for software development services.