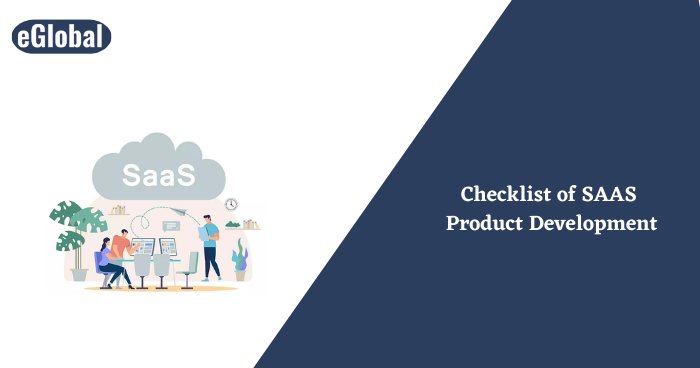 Software as a service(SaaS) that provides you with software that can be accessed through the internet no need to buy the software and maintain it. It works on a subscription basis, it makes things easy. The technical issues faced while working on the software will be resolved by the SaaS team so you don't need to depend on any IT expert to help you out.  Clients just need a laptop or computer and an internet connection to start their work. SaaS provides its clients with the convenience of software. Before you enrol for the SaaS subscription you need to keep a few things in mind.
Check: Best Saas Product Ideas For Startups
1)Business Requirements
What kind of software does your business require is the biggest question to answer. Software should comply with your business needs and requirements. Many startups tend to take SaaS as it is maintenance-free and low priced but sometimes you don't get what you need. In the long run, it will affect your business work. While selecting the software at SaaS, list down your requirements and choose according to it. Try to compare what other software providers offer you and in which all your needs and requirements are covered get that one.
2)Try before you buy
This is of the curial steps. Once you choose the selected software try it for a few days and then buy it. If you don't try you don't know how the software works or does it complete your requirements. If you don't have a good experience while using the software or it's too complicated for your use, all these things you should know before you buy. That's the reason trying out before buying is a necessity.
3)Problem-solving
You need to know the customer care working hours. The technical issue can happen anytime so you need to resolve that issue sometime otherwise you need to stop your work. Ask them if they provide 24*7 customer care. This is an important issue to consider. You can't stop your work because of a technical issue. Sometimes, some technical difficulties may need time to resolve so your work gets piled up. If they provide 24*7 service then won't make your work stop.
4)Flexibility
As the company grows changes will occur and these changes will be reflected in your software too. The SaaS product should be flexible to adapt to changes. If your company is globally available then you need to work according to the policies of that country so software changes will be required. If not flexible then you may face many problems that will slow down your work process. As the software changes the cost will also keep changing. That should also fit in your budget.
5)Security
Security is an important aspect of the company. The SaaS product should provide complete security and privacy to the company and its employees. The access to the software is to the employees so ensure they don't give it to anyone else, that can be a threat to the company's privacy. SaaS provides safety to all your cloud information which you need to make sure of.
6)Exit plan
Always make sure your exit plan from the SaaS product is available. When you make your agreement with SaaS keep flexible ways to exit. Make agreements of one to two years so if you change your plans, you can exit easily. An exit strategy will help you if you want to change the software provider or hire a software professional developer. Read the agreement carefully before you finalize it. Hire Indian developers for your future projects!
7)Performance
The performance of the software is important to look after as it will be used by many employees each day. When you try it before you buy, check the performance of the software and then go ahead with it. After a few months or a year check the performances of the software they should be exactly like mentioned in the agreement. After a few months, you can draw your conclusions based on the performance. If you think your performance is going down then you need to contact customer care and check the level of performance.
You should ensure these things before agreeing with SaaS. Service reliability should also be considered as the service provided by SaaS would be helpful for the company. Every SaaS product has its limitations so you need to analyse those limitations to see how they won't affect your work. Before choosing the software you need to look at your budget and the financial situation of the company. The financial stability and health of the company should remain good. There is less customization possible in SaaS products which may restrict you in some ways. While selecting the software you need to think and be aware of certain things about your business.
Hope you got Checklist of SaaS Product Development! Are you planning to hire developer? contact us now.