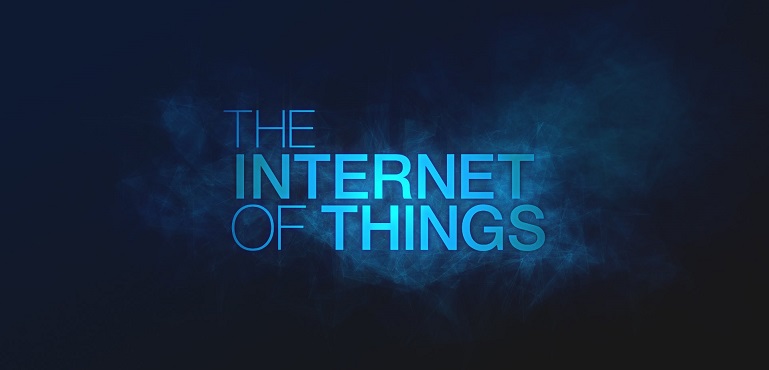 Device Management at IoT Solutions
The tricky side of the most common phenomenon today
The Indian IT industry been fascinated to analytics and machine learning and they have been demanding the inculcation of the same in their applications. There has been an 'automated' notion that these are essential constituents for 'value addition to their IoT applications and the related data. On their hunt for intriguing and mean IoT applications, the clients tend to have diminished one of the trickiest and a crucial-to-the-core aspect of application development: device management.
Device management is something that is place in the foundation of app development by the developers and industry experts. Ahead of the installation of IoT infrastructure, fool proof solutions for device management are key ingredients for a quality application.
Let the Technology Flow: Firmware-Over-The-Air (FOTA)
You can tame the uncertainties of the future and the rapidly changing technologies with a remote tool for IoT device management that felicitates FOTA capabilities. When it teams up with campaign management abilities at work, it lets you handle security issues like a pro with over the air updates via what is called the mass update management. The dose of firmware has to be given so smartly that it can handle intermittent flow connections without causing a breakdown of the device (also referred as "bricking").
Be a Step Ahead At Security Diagnosis with Device Management
Once an IoT solution steps into the user devices, it has to be made sure that you gather data in the form of a feedback report to precisely discover a discrepancy in sufficient number of devices to confirm the nature of the glitch found occurring. After an iterative analysis, you must be in a sound position to identify a security lapse and also see through the spider's web laid down by the hackers.
In an ideal IoT world, your application must have a strong authentication security provision to slice down the lower risk. The digital efficiency shoots the accuracy of diagnostic trends and analysis getting you closer to the resolution of the same. When there is IoT, device management is ought to sneak in, and with it, comes the networks into play. You can promptly react to device network intimations with ease and utmost efficiency.
If your company is unfamiliar with device management and corresponding security issues, an experienced partner for device management is invaluable. Such partners thoroughly assess your IoT projects before recommending the best methods for provisioning and authentication. Their expertise will include consulting on the lifecycle management of IoT devices.
Auto-Intervention for Multiple Configuration Settings
The clients have been defining their requirements centralised around a metadata tag for people grouped logically or based on a certain common characteristics. As we cruise along the technology, changes and updates are likely but they can easily mess up your time management with a long line up of items to be relayed for the users.  Think of a scenario where a hive of devices that suddenly reset to the initial factor system settings with a major data loss. Because possible configurations are innumerable, this is the best fall back option gives you resort for addressing this.
This much talked about component of application maintenance should have bendable still dynamic business-oriented groupings if seen from the point of view of a product profile. The perks of device management includes a total control to trigger mass actions for changeover and mini makeovers (if required) in view of a scheduled time or event. It has a proven potential to boost the quality of operations in and around the application with scripting for runtime process management tools.
We hope that this article acts like a torch shedding light on the dark hidden aspect of device management at IoT solutions. There is a sufficient certainty that by now you have found total faith in device management and that would help us pave way for the trending concept of Device Lifestyle Management. With a swiftly expanding base network of the users the hurdles of data security, control, and management turn vital. IoT remote device lifecycle management plays a key role in portraying an all-round data view of the device infrastructure.
Luring benefits of IoT Device Lifecycle Management:
Multi-node assistance: IoT device management lets you control the complete network like a mesh of nodes.
Communication security of the device: IoT device management provides a logically layered view of the complete infrastructure be it hardware, software or the inner core implementation.
Cut the Cost:This is a light on pocket remedy for the support and maintenance via updates that lets you enhance the overall functioning of the system.
Slimmer Logistics: It allows real time data analysis and interpretation which adds up benefits like energy saving, cost efficiency and increase in device lifecycle.
Protocol Incorporation: This lets you empower the system with connection protocols and interoperability standards like ZigBee, Bluetooth, Z-wave, BLE, etc. for sensor communication.
According to data scientists, data volume of data produced in last2 years is more than the data produced on earth in last 5000 years. Seeing the quantum and the gravity of the same, the industry has witnessed companies coming up with consultancies to protect the data using a three layer security system. And here are some generic methods they follow that you need to know for intelligently hiring them:
End–to–end data encryption:A synchronised data encryption from device and the cloud helps furnish a dedicated data link with no third party inclusion.
Security Checks: These consultancy services often comprise of firmware security checks, application based alert system, authentic connection establishment and verification.
Security Oriented Infrastructure: The services include the development of TPM (Trusted Platform Module) and TEE (Trusted Execution Environment).
End it on a Business Note
As your business grows the volumes of interconnected devices rises exponentially which is considered to be a major challenge (scalability). Our developers and experts have felt and analysed that the over 80% of companies find device management a headache. And in spite of having an efficient solution which has all the potential, there remains an ignored barrier of device management between their solution and a flawlessly reliable one. In such an IOT environment, a sound, self-reliant system is needed to manage all on-field devices. And from here on germinates the need of Device Management in Device/Product Development