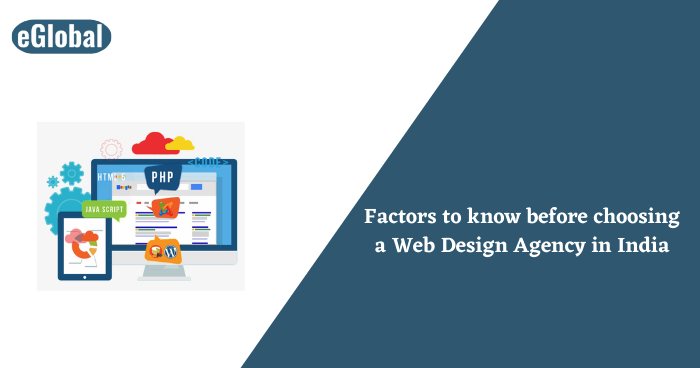 Are you the one who is very particular about investing money in the right direction? Are you the one looking for the guidelines to choose the right web designing agency for your company? Well, you have landed on the accurate article. Well, to find different companies to develop and design your website is a sheer waste of time; hence we have enumerated some factors you must notice. Some of these factors are very obvious, but people often overlook them for the same reason.
1. Estimate your budget and make a blueprint of your desired website:
 it is very important to complete your homework before reaching out to any agency. The company often does not have any idea of what kind of work they want and gets manipulated by the agencies. So, it's better to do good research about what you want to add or deduct from your website. Also, you should set your budget accordingly. Once you are well versed with the price of features and development hours, it will be a very difficult task to influence you wrongly.
2. Look into the agency's portfolio:
you cannot judge a book by its cover and an agency by its name. You need to be completely aware from your side. The achievements and contracts assigned to a certain agency tell a lot about them. A little bit of research would never do any harm but good.
3. Be updated with the latest trends: 
you should properly comprehend what people like to view on websites or what is more appealing to them. Your website cannot grow if it is outdated. To overcome this fear of being outdated, be very conscious about what is trending and in fashion.
4. Further maintenance of your website:
after a website is made, there are other essentials to be done, like maintaining it, updating it, and upgrading it to ensure optimal growth and performance. Some companies do maintenance, but it is very thoughtful to find a company that does it all for you. Finding a different company for these additional services will involve additional costs and research. This is why many technical recommend looking for an all-in-one company for hassle-free web development and designing. A well-established agency will offer you all the services mentioned above at a single table.
5. Customer feedback:
this is the most reliable source of information about any agency or company. You cannot research completely about a company unless you see their past works. The best company works for customer satisfaction, if you find satisfied customers, you are looking after the right company.
6. Talk to the agency directly:
after following all the tips above, you should shortlist companies you will personally talk to. This will be helpful in several ways, one of which is negotiation. You will be able to negotiate easily once the authority is in front of you. Secondly, you can comprehend if that company can suffice your needs or not.
7. Research about your competitors:
to know your competitor is equivalent to leaving them behind. If you get the same agency, you can get to know the technicalities and special features your competitors have used. By this, you can get a bet version of those features developed. This could be the biggest game-changer you can ever imagine.
8. The designers are talented and qualified:
 the employees of the agency you have shortlisted are experienced and qualified is also very essential. The agency could have recruited new employees who are not experienced enough. In this case, you better find out that they are talented and qualified. Yes, the agency would have checked it beforehand, but corruption is taking its toll on everything nowadays.
9. International tie-ups:
if the agency has had international clients, it must have been capable of it. If you have a well-established business, it will be highly recommended to you to search for such a company that has worldwide recognition. Even if you have a small startup, you can go for such agencies. However, it is difficult to afford them at the initial stages.
10. Popularity check-up:
if a good web design agency is not famous, it is not good enough. Leaving feedback or recommending anything Is the most common habit of today's generation. We love to share our feelings and experience about everything that we invest in. you can simply Google the web designing agency, and the top ones will be enumerated below. This happens when a certain agency is famous. If they work to satisfy their customers, they will definitely be known.
However, all these tips and factors can be molded according to your needs and specifications. This was just an outline that can be followed before choosing an agency for any specific task.
Hope this Article is beneficial for our readers! hire best developers from leading software development company in India for your future projects…..