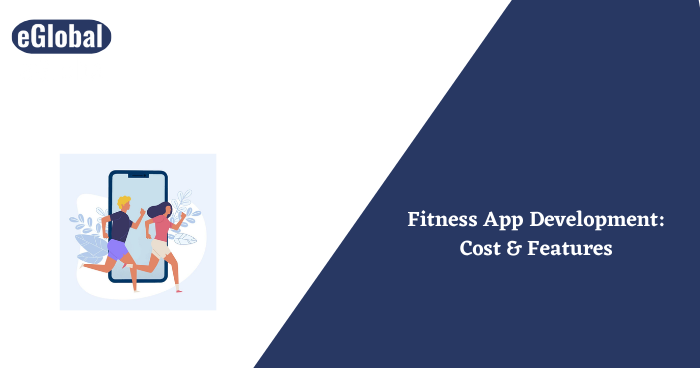 Are you a fitness freak? You are a person who plans to work out every day but cannot get enough motivation to implement those plans? Are you a person who strongly believes working out is the way to start your day and are looking for a way to make it easier for yourself? No matter which category you fall into, fitness apps are the answer for you. They not only prompt you to work out but are now available with a big spectrum of new features and trends. But what if you are someone who wants to hold a fitness app. How do you go about it, and where would you begin? How much will it cost to build a fitness app? What are some must-have features in any fitness app?
Mobile apps became essential part of our day today life. if any query we have we just have to go related app for the solution. You are at the right place, in this post we will discuss everything and anything one may need to know when it comes to building a fitness app.
Fitness apps:

Fitness apps have become very famous and become a growing lifestyle in this pandemic. Where no one could go to the gym and work out like they usually do. And people being stuck where they were with nothing to do for months has prompted a lot of them to work out from home. Fitness apps made it easy for people.
Different types of fitness apps :
1. Activity tracking apps:
These are the apps that would track your daily activities- the number of steps you take in a day, no. With glasses of water, you drink or keep track of any sort of workout you do in a day. These types of apps help people understand themselves better and see their workout charts and change their behavior.
2. Diet guidance apps:
These types of apps keep a track of all the food that you consume in a day and suggest you the right and the wrong food according to your personalized experience.
3. Workout apps:
This app is for those who want to work out and don't know where to begin. This app would help you guide your workouts and keep track of them and suggest you the right form of exercise.
4. Personal trainers apps:
This is the kind of app that connects you with personal trainers around the globe or maybe even close to you, that will help you find trainers and plan your workout schedule.
5.Wellness apps:
These apps keep track of your yoga and meditation and your mood and try to regulate your mood and total day in a sense that is most satisfactory to you.
Must-have Features in a fitness app:
1. Push notifications:
Your app having push notifications is almost a compulsory feature as the whole app is built around prompting people to work out and reminding them about their workout routine. Without push notifications that factor goes away.
2. Personalization:
Allowing your customers to personalize their experience with an app with helping them make specific decisions and also helps the app to help customers guide their workout accordingly.
3. Social sharing:
With this feature it allows the customers to share their journey and their goals and outcomes with the world in their social media apps. This also works as marketing the app as the number of shares increases the people who know about the app.
4. Activities tracking:
Tracking the activities also helps the app to understand the customer's daily to day activities and guide them towards the right workouts and fitness plans.
5. Connect with wearables:
It is important to connect the apps with other wearables like watches to keep a better track of their activities and also track their activities when the phone is not around.
6. Video tutorials:
video tutorials help the customers understand the workouts and fitness programs better. They can observe and implement fitness with clarity.
7. Goal setting:
Goal setting and sharing help the customers to plan their future workouts and work towards the goals.
8. Gamification:
Gamification has become quite a trend these couple of years. Implementing game rules into real-life situations and working under a reward system yields more results.
Fitness App Development Cost
The cost to develop fitness app mainly depends on the features and type of niche you pick for your app. As mentioned above the more features cost more money. But the more number of features means
more number of customers.
Check: On-demand App Development Cost
The cost majorly depends on:

1. The development company you choose.
2. The number of and availability of features.
3. The duration it takes to develop the app.
4. The cross-platform feature.
5. The maintenance of the app.

On a rough scale, the cost of each section may cost concerning the number of hours of may take is given below:

1. Design prototypes cost $1000 to $2000 for 40 hours.
2. UI Designing cost $1500 to $3000 for 60 hours.
3. Front and Back-end development cost $10,000 to $ 20,000 for 400 hours.
4. Testing costs $2000 to $4000 for 80 hours.
5. Bug fixing costs $1000 to $2000 for 40 hours.

The above cost is only the estimated amount and the real cost varies with your specifications and personification of the app.
Hope you got fitness app development cost & features! planning to develop fitness app? contact us & get free quotation today.