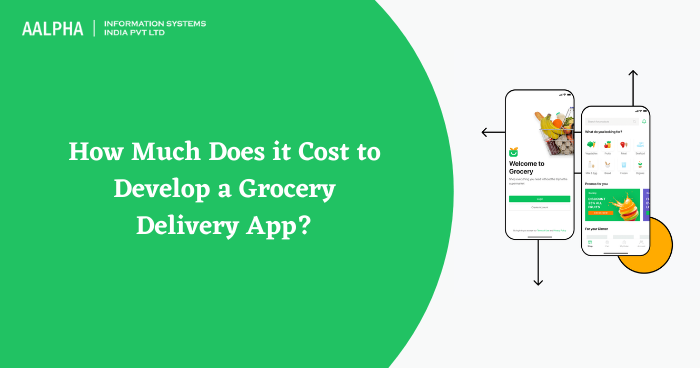 Today, in our busy work schedule we enjoy hassle-free options for booking a ride, tickets for movies, ordering food and medicines using specific apps. And day by day, the extent of technology enhances this kind of facility in our daily life. There is no reason to avoid the advantages of using apps for essential services in daily life. Because, these apps become helpful a lot to get rid of traffic, the crisis of parking spaces, overcrowded shops, etc. Therefore, all the apps for availing essential services make our life enjoyable.
Here, we are going to discuss the necessity as well as the demand of a grocery delivery app along with the cost estimation of development. It is such a super-facility app, which allows users to buy grocery products from home. Users get delivery at their doorstep just by opening the app, selecting the required products, and paying the total amount. And in the recent situation of the pandemic, grocery apps are becoming an on-demand service app.
Possible Aspects of Cost Estimation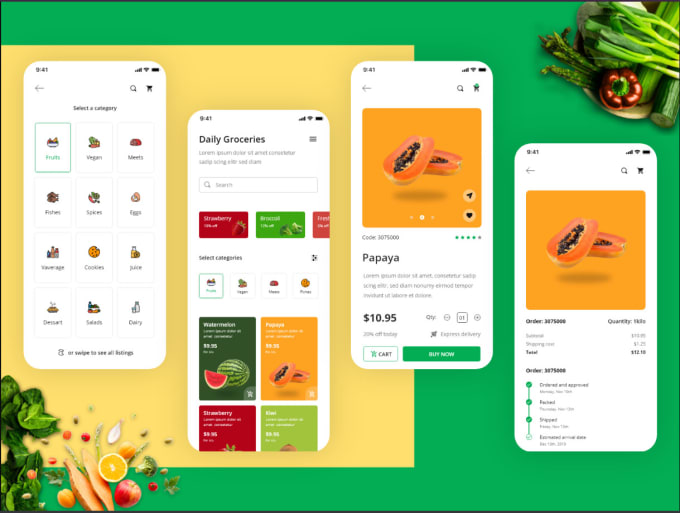 The development project of a grocery app requires a chart of cost estimation. To prepare this kind of chart, you must consider not only must-have features but also plenty of relevant factors. We will discuss the overall matters, which directly influence the cost of grocery app development.
The specific budget ratios for different countries.
In India, app developers charge for grocery apps – $10 to $50 per hour.
In Eastern Europe developers charge  for grocery apps – $30 – $150 per hour
And USA developers charge for grocery apps – $50 to $250 per hour.
Cost Estimation Based On Technology Aspects
Now take a look at the cost estimation step by step:
Technical Documentation
This kind of documentation records the every detail of the app development including exact architecture of app, chart of targeted audiences, reports on undergoing processes, features based functionalities, analytical report based on user persona, latest techniques for a successful app, time frames etc.
So, this phase is very crucial for other development processes of a grocery app. And for technical documentation, an investor needs to spend almost $100 to $2000.
UX/UI Designing 
An app developer creates the most interactive design for your grocery app considering the user flexibility. So, your project requires such a professional app developer, who has the ability to lead your app to reflect high-end user interaction. Only, the expertise of a dedicated developer ensures the smooth user experience of the on-demand grocery app.
So, the designing resources should be enriched with the latest technology and rugged experience. Therefore, you can expect the cost range for UX/UI design around $1500 to 3000.
Integration of Architecture Model
Here, the most significant thing is how to distribute loads of information to deploy an architecture model for grocery apps. The synchronization server and database should be prompt and instant. So, deployment of app architecture requires the latest technology to store data without any hassles. As well as flawless communication with users and trouble-free image uploading systems require some core and dedicated technology.
Among two dedicated options like Custom and Backend-as-a-service (BaaS). In the case of BaaS, clients get the facility of readymade back-end server providers. The average cost to establish a flawless connection between the server and the app using API would be around $10,000 – $24,000. But while clients opt for the customized option the cost becomes much higher.
Overall  System Integration
A grocery app requires a high-end communication system with third-party apps to offer the users seamless services for payment gateways. Just take a look on the complexity level of overall app architecture integration:
To deploy the elementary features for a basic app using primary back end along with a predefined template, developers have to work for 600-900 hours. While you go for a mid-level app along with high-end functionalities including custom animation, interactive processing of media with also real-time synchronization, you have to hire developers for 1600 hours.
Now, in the cost estimation of grocery app development you need to consider these three development factors. As well as you have to include the integration of customer forum facility, interface for delivery persons and business criterias. In the final phase, you need to also calculate top-notch functionalities like real-time tracking, push notifications, in-app payment, custom animations, multiple levels of database relationship and more. Therefore, while you will combine all the three phases of development and relevant architectures and integrations, it will take above 2000 working hours. 
So, now take a look on the above chart of the charges of the countrywise app developers per hour.
Above all, whatever you decide about the dedicated platform for the app, it will have a great impact on the budget of the development cost of grocery apps. Here, one thing you should keep in mind is that if you want to reach the vast demographics of the users , you need to spend money for the architecture development on both types of operating systems.
Moreover, while the matter comes to the size of the development team, you must consider to hire developers who developers at reasonable budget. While you go for Big IT solutions be ready for their premium packages based on the technologies and expertise of developers.
If you are planning to develop a grocery delivery app then feel free to contact us today.