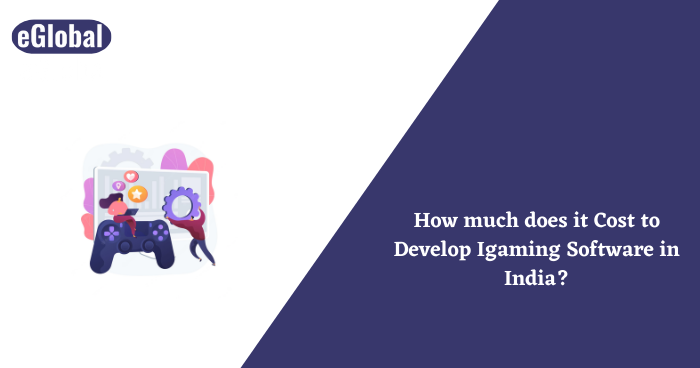 In 2020, people got to know about the deadly disease traveling through the whole world, called coronavirus or covid-19. It is one of the deadliest diseases that has made people stay in their houses, lose their jobs and major sources of income.
Being jobless, getting bored, dying out of stress for their survival, giving them a reason to think. Think about something innovative and money-making. IGaming app development has been predicted to be the future money maker earlier, popped into people's minds during the pandemic. And since then it has given a new face to the key industries. If you are also planning to get an iGaming software developed read below: 
Demonstrate iGaming!
iGaming refers to any form of the game that involves betting or gambling of money. An online game that depends on luck and prediction, if people win the bet, they will be rewarded a good sum of money but are drowned in debt, when they lose. It is not new but a rising doyen category of mobile games that have been through numerous breakthroughs to capture the highest level. In these modern days, this lasting activity is fetched out through sports betting, online casino gambling, and other capable games like poker or anything else. 
Some common names of iGaming apps developed in India
There are many game apps developed in India, that allow people to earn money by investing and purchasing some game items (which are included only in games). For them, iGaming apps have become a source of income and a professional career too. Since a majority of the population are interested in online gaming, it is giving a huge market to get the return of investment in less time.
Before heading towards the cost of development, it is wiser to study about the competitors and learn from their goods and worst. Some of the names of the apps developed in India are Dream11 where people can play different games like cricket, football, ludo, and so on, RummyCircle which is a game of cards, then comes the app 8 Ball Pool where people play pool games virtually, and many more apps like Loco, PokerBaazi, Paytm First Games, Mobile Premier League, My11Circle, Parimatch, RummyPassion, Nazara, Spartan Poker, Funbet, QuizWin, Qureka, Ace2Three, Royal Panda and Oppa888 are also available. Since they are doing well we can assure you to be the next best on the list.
Cost of iGaming Software development in India
Different apps cost different prices in India for their development. It starts from 3 lakh rupees per platform and then ascends along with the change in platforms. The amount you invest for the development is lesser than the return, as it also depends on how sooner your app builds a hold in the market. As the number of people joining the app increases, it credits money for the developer or the owner. 
Market Analysis
Let's get some examples like:
RummyCircle is a prominent app, whose investment started from a minimum of five lakh rupees per platform.
Dream11 app started with the investment of three lakhs in Indian rupees.
QuizWin app started with four lakhs per platform.
My11Circle app was charged around fourteen lakhs rupees including both iOS and android platforms and it cost six lakhs per platform. 
Ace2Three iGaming app started from approx. eleven lakhs in Indian rupees.
Apart from these apps, there are some apps whose development prices are comparatively much higher. So, the cost of development for iGaming apps is very unpredictable at this point. However, it has some major elements like app platform, storage capacity, server, marketing, promotion, security, developers' service change that influences the cost of development.
Is iGaming app development safe?
Major up-to-date automation and fast-moving internet connection have made online gaming easier. People invest a large amount of their time and money in online games, but it becomes a mischievous way of making an illicit profit for the hackers. Which can also hamper your application's value and cost you a lot. 
Therefore, no matter how amazing applications you have developed, it can cost you at stake, if your security fails. Make sure you have not ignored such conditions while planning for your app:
Probability of risks from communal interactions with the unknown who may trick with many ways which would make you reveal your confidential information.
There is a Probability of risks from computer interlopers exploiting safety vulnerabilities.
Probability of risks virtual and real-world predators.
Probability of risks from viruses, computer worms, and many more.
Apart from this, also prepare a clear terms & condition with genuine policy for the customers to be on the safer side. 
We hope the above information has been beneficial to help you with the cost and plan to develop an iGaming platform. Well, there are a huge number of app developers sitting right for you in every corner of India to make your plans come true. All you need is to surf the internet, discuss with friends and prepare your apps development and marketing plans carefully. 
Hire Indian developers for your future projects to get top class development solutions! contact us for more details…..