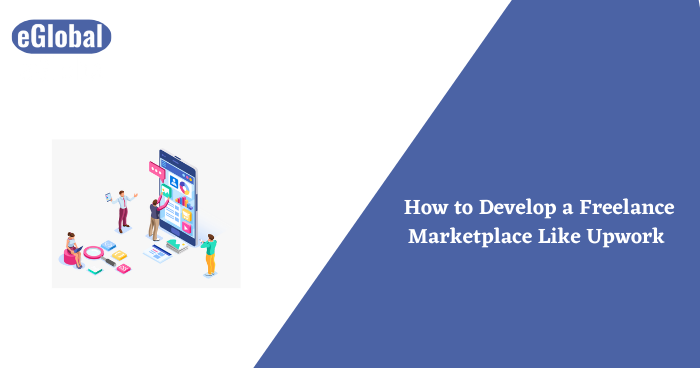 Upwork gives freelancers a platform to earn money through their talents. Developing a platform like Upwork can make huge profits for the company. It has a lot of advantages for clients as they need their work done for less money and freelancers get an opportunity to work for a company as they showcase their skills. These online business platforms make it easy for freelancers to get projects. Developing a platform similar to Upwork will take time and can happen in less budget if you plan well. These tips will help you to develop a marketplace like Upwork.
1)Audience
You need to target the right audience. Choose the profession you would want the marketplace to focus on. For example, Upwork focuses on writers, graphic designers, and web developers. The freelance marketplace should attract freelancers of a particular field. Once you know who your target audience is then you can plan strategies according to that. A niche audience is easy to target and can be maintained well.
2)Design
The visual look of your website is important. You need to design keeping all the requirements in mind. The User Interface(UI) design should focus on the style, graphics, and other interfaces of the website. The design structure should be appealing to people. User Experience(UX) design of the website should give both clients and freelancers a good experience when they use the website. Test your design features before finalizing everything.
3)Business model
You need to decide what kind of business model you want. The business model you choose will help you to generate revenue. You need to study different business models and make sure the model you choose makes the most profit.
● The Subscription model will ensure you earn revenue monthly or yearly. Subscription with different features will benefit freelancers and enterprises both. Always keep different types of subscriptions so it's flexible for freelancers to choose the one they want.
● Service fees are the ones where you charge freelancers or enterprises for their billing amount. You can charge a nominal fee or you can charge a percentage-based fee. Check which type of fee you will yield more profits.
● Sponsored features by a particular brand can also make you money. The articles or blogs written will contain their name so it's useful for both the brand and your website. The sponsored features can be an additional feature that can attract your target audience and even the members can use it.
● Advertisements will always make you money. You can create a special space to showcase ads. The more companies advertise the more money you get. You can use different models of advertisement such as pay per click or pay for the period and many more.  
4)Features
What features you provide to your customers is a crucial point that can't be skipped. Customers will check out your website if they feel the features are worth every penny. You should have some more features compared to other marketplaces. This will help you to stand out. You can have some basic features and some exclusive features that are possible to utilize if you take the higher subscription. You will also have a variety of features and will also have different types of subscriptions for members to select from. As a marketplace platform, you should have your unique core features. These core features will set you aside from your competitors
5)Payment
Keep different types of payment options so it will be flexible for the enterprise to pay the freelancer. It should be simple for International clients to pay according to the hourly rate of the freelancer or a particular amount of the entire work. Nowadays people use more internet banking than cards as it is easier to pay.  
6)Testing
Once you develop your application or website, test it. Testing only once won't give you the desired results or shoot any trouble. Until and unless you don't test you won't know how features are working and how the experience of the website. Every aspect should be tested so that the audience doesn't face any issues. Testing will make you more confident about the website you develop.
Even after you launch your website or application that doesn't mean it doesn't need changes. Keep your website updated with the latest requirements needed by the members. You can hire programmers to code for your website. This will require some initial investment but it will be worth it. Try to use the latest technology to attract people since it becomes user-friendly. If you want a leading platform like Upwork then you need to invest money and time to yield the best results. Conduct a market analysis before you launch your website or application. Keep all these points in mind before developing a marketplace for freelancers.  
Are you planning to hire developer to develop freelance marketplace? contact us & get free quotation today.