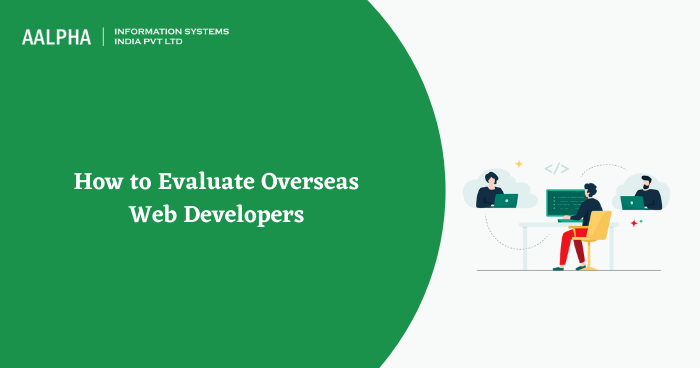 Achieving deadlines and responding to stakeholder demands have driven businesses (medium and big) to increase their productivity, and as expected, outsourcing continues to be the primary option. Despite the plethora of advantages, outsourcing comes with several hazards, and the most significant is selecting the appropriate outsourcing partner.
There are many registered companies on the internet that follow legal procedures but lack the necessary expertise. Although agencies verifying an offshore development company's qualifications are available, the laborious procedure may be shortened by internally doing the assessment.
Consider their communication abilities.
Communication is at the heart of the world's most complicated transactions and concluding an offshore development business is no exception. Companies that communicate in-depth respond correctly to your inquiries and attach reliable affirmations (such as case studies, testimonials, etc.) have not fabricated their information and therefore can be trusted for future rounds of conversation. However, communication is not limited to linguistic abilities alone, and you should anticipate the consultants' ability to represent their company clearly and effectively.
On the other hand, if the representatives are not responding correctly or are referring simple questions to their technical resources, use caution. In any position, a lack of communication will result in disinformation and difficulties.
Keep an eye out for excessive remarks.
Overzealous promises such as '24×7 availability,' 'development completion in record time without fail,' 'no bugs,' and 'we are the finest in the business should be rescinded. Professional firms with extensive expertise comprehend the magnitude of sudden problems and include them in their route plan. Apart from concealing the truth, they would inform you of their strategy for resolving such problems in the best feasible way. Remember that software implementations are prone to severe problems, and you must avoid ideas that mock reality.
Decode their COE – A more extended list may not be the best option.
If a tiny to medium-sized business offers a lengthy list of services, proceed with caution. The reasoning is straightforward – SME service providers are unable to execute numerous implementations qualitatively. They're either bluffing or having worked on a few ad hoc needs. Only large-scale businesses can provide a comprehensive COE because of their resource strength, money, and expertise with actual deployments.
Inquire about the organization's staffing and retention strategies.
Because workers (and not just the leadership) will drive your project, assessing work-life quality is critical for determining the resources' happiness quotient. Companies with uncontrolled attrition rates or a policy of rapid hiring/firing complicate the deployment lifecycle. As a result, do a thorough background investigation on the company's internal environment. A few sites, such as Glassdoor and LinkedIn may assist you in gaining a better understanding of the business.
To begin, you may always inquire about the company's human resource policies, recruiting tactics, and staff retention policies, as well as their strategy to resolving employee problems. Additionally, you may request a short, interactive session with the company's oldest workers. Consider adopting their existing staffing architecture and determining if they have a considerable bench strength to compensate for the sudden unavailability of deployed personnel.
Search for previous staff training programs.
As technology is a rapidly changing industry, responding to ad hoc business needs is a critical characteristic to look for in a service provider. As a result, businesses have been proactive in responding to trends and have started educating their staff on emerging technology. When choosing an offshore software development company, it is critical to inquire about its efforts to educate workers about new technology. While most businesses have accomplished ground-breaking work, partnering with these service providers ensures that competent staff is on board. Not only can exposure to diverse regions increase the productivity of the deployed resource, but it also enables smooth business logic modifications to the system.
Ascertain if the business adheres to the legal procedure.
Don't be fooled by the company's sales representatives' expertise unless they promise to make all transactions transparent and within legal compliance rules. Given the abundance of registered businesses with fancy websites but no track record, it is critical to ask questions. While it is permissible to lower taxes or request reductions, anything that seems too good to be true should raise red flags. Bribes, indirect payment methods, favors, and other opportunities to avoid taxes must all be declined. Genuine offshore businesses will not deny maintaining order.
Finally,
Not all development service providers are active on social networking platforms, which should not be seen as a negative. However, a digital presence may be an excellent instrument for knowing a business more constructively. Begin with the company's website, its content, and the brand's social media presence. Companies with nothing to hide will boldly give you access to their internal work culture, events, staff testimonials, and, most importantly, client-tested project case studies.
Examining reviews is acceptable, but use a reasonable interpretation since most negative evaluations may have been written deliberately to discredit the organization.