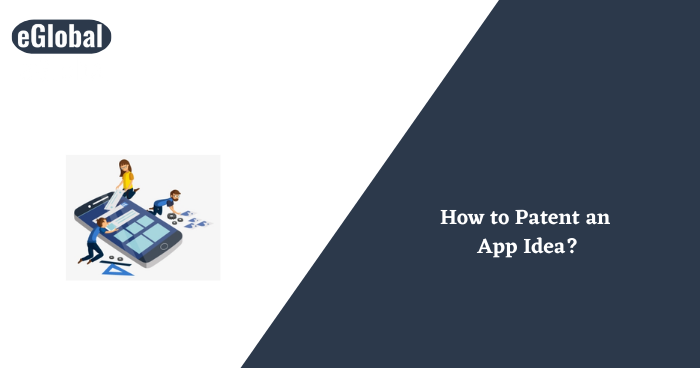 Introduction
Suppose you got a very unique idea of developing an app that can solve someone's problem and make some difference in the digital world. However, this idea is got stolen by some other person. How do you feel then? Can you take any action against stealing your idea or will anyone believe that this was your idea? The answer is no because this was just in your mind and no one knows whether you are saying the truth or you also wanted to steal others' ideas by saying this.
But you don't have to worry because here is a technique to keep your idea secure. Yes, you can patent your app idea and make it secure from copy writing, stealing, and other actions against your idea. By doing this you can work on your app in the future without any concern of taking it away from you. In this article, we are going to provide an ultimate guide on how to patent an app idea?
What exactly does patent an app mean?
The patent is an intellectual property law that helps in preventing the app idea from being used by any other person. It offers you some rights and regulations to keep the suspected person away from your developing or selling your app idea. It assures you the security of the idea and no one can claim it as their idea. However, you can't patent your app coding because it comes under the category of law covered by copyrights. Patenting of only the method or process of your app is possible. 
The objective of Patent an app idea:
Patenting your app idea will protect your idea from illegal actions and non-consensual usage.
It will restrict the other organizations from modifying and selling to others and will assume you as the owner of your app idea.
It ensures that no one can earn profit or ruin by false claiming for your idea.
Condition to qualify for a patent
Ultimately there are three main conditions to qualify for a patent if you want to protect your application from inappropriate actions:
Your app idea must be an invention
Your app idea must be an invention and beneficial for others. A patent is used to secure the inventions which can solve other's problems according to the WIPO (World Intellectual Property Organization).
Your app idea must be fresh and unique
If you have also copied the idea of some other application, in that case, your app idea will not be eligible for a patent. It can be only patent if your idea is unique from others and no other apps have built on it so far.
Your app idea must be useful
This includes the condition that your idea must be beneficial. It does not belong to any entertainment category which is not as useful as it should be. Most app ideas are not patented because of their illogical theory and base.
Documents required to file a patent:
Since due to lots of paperwork, the process seems more complex. Every document is first verified before finalization and after the preparation of patent application filing it with the USPTO is necessary. So here are a few documents listed below to simplify your process:
Declaration
Specification
Status Disclosure Statement
Application Data Sheet
Claims
Fee Sheet
Cover sheet
An ultimate guide to patent your app idea:
Register with the patent lawyer:
To demonstrate your top-level patent to get selected for the patent application, you must need a patent lawyer who can deal with this patenting procedure efficiently. And make sure the lawyer is well skilled and experienced enough to do so. It's a legal procedure so recommend the best lawyer you can and also frame the budget according to you.
Expose your app idea:
Just thinking about the idea in your mind does not prove that it can work actually or not. You need to bring your idea into reality and make sure that it can work and will be useful for others because will help you to meet the eligibility criteria to patent your app idea. The court demands complete proof before issuing a patent and then you need to present a proper app development process.
File a provisional/non-provisional patent application:
Provisional and non-provisional are two applications based on different conditions, you can go with. Like the provisional application contemplates 12 months for building the MVP and less expansive comparatively. And the non-provisional application includes written descriptions of the inventions and much more. So just go with the application based on your choice and conditions.
Submission of Patent Application:
This is the last stage of applying for a patent. You must fill it with the USPTO after following all the above-mentioned steps. And now you have successfully applied for the patent for your app idea.
Conclusion
After providing such a useful article on how to patent your app idea successfully, we hope that you do not have to worry about your unique and amazing discovered idea of an application development. You can protect and secure your idea from stealing, copyrighting, selling, and other unethical ethical actions against your idea by using Patents law. Now it's no more complicated to apply for a patent application after getting aware of all the procedures. Go ahead with your unique idea and contribute to the digital world.
Hope you got how to patent an app idea? hire Indian developers for your future projects! for more details contact us.