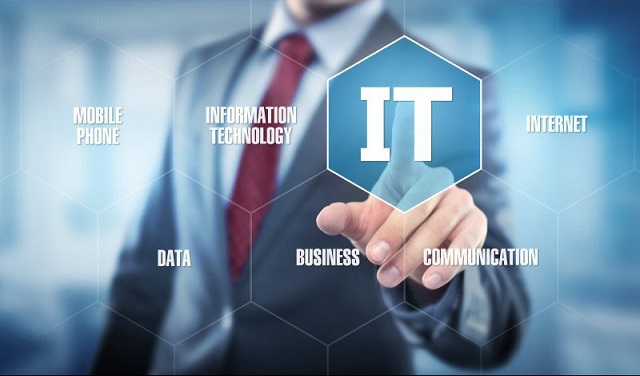 Outsourcing is a term used when a company decides to hire a third party and subcontracts their services. It has become a popular way of working with the best talent. There are so many companies that prefer to outsource their work instead of going through countless and pointless office hiring ordeals. Outsourcing is especially common among IT companies as this industry does not require any machinery or equipment to complete the projects.
Here are a few reasons that companies should invest in outsourcing.
Accessing wider choice of service providers:
The best thing about outsourcing  IT Services is that it does not limit the hiring options. It opens the whole market of service providers and you get to choose the ones that are best for your business. It offers a chance to look for talent and hire it from any corner of the world.
Outsourcing provides wider choices and the chances of finding a service provider that meets all your requirements. It increases the chances of getting the best work at an effective cost and enjoying timely service.
Hiring Relevant Talent:
Outsourcing is a cost-effective option because you do not have to do long-term hiring. You can hire developers / programmers for a particular task and then end the contract after the job is done. You will only need to hire relevant talent for a job and for a particular time. It will help in cutting subsidiary costs without compromising productivity.
Connecting with International Standard Professionals:
Outsourcing offers the perfect opportunity to build connections with the best professionals across the globe. You are no longer restricted by geographical boundaries and you have the options to scout the world for talent. There are platforms that offer access to professionals that can offer international quality expertise.
Focusing on Important Things:
There are a lot of tasks that are simultaneously happening in a business. Businesses often find it hard to focus on important tasks because they get overwhelmed. Outsourcing offers the best solution to the problem. You can outsource the tasks of secondary importance so that you can free up a time to focus on the main domains of the business.
The business can pay close attention to the things of prime importance. They do not have to worry about small and trivial things.
Saving Office Space:
When you hire people to work in an office then you will have to think about the cost of setting an office. Setting up an office is not cheap and outsourcing offers an alternative that will save you a lot of money. A business that has a steady flow of work should hire external agencies because it is an excellent choice. They will be able to ensure good productivity without investing in a fully equipped office. You do not have to spend money on infrastructure. You can use the resources to hire the best talent from across the world.
Better Quality of Work:
The risk of low quality work is minimized by outsourcing. It adds a lot of layers to the business and the service passes through a number of review cycles before it get finalized. The additional quality checks make sure that the quality of services is never compromised.
If you are looking to outsource IT Services, Mobile App Development, Web Development or simply Hire Developers, then please connect with eGlobal and we will be glad to offer free consulting cum proposals for your projects.