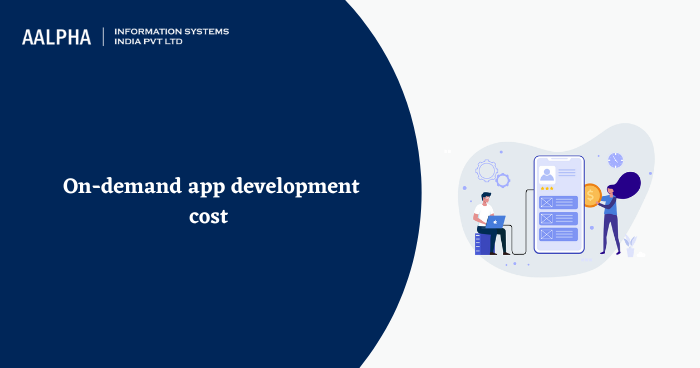 What is it?
An on-demand app is basically an app that facilitates user to use, order, and get it delivered on their doorstep. Be it food, house service, clothes, appliances, anything can be delivered to you through on-demand apps. You can also term these apps as a mediator between user and business.
Features of on-demand apps
Affordable
Availability- every house, nowadays, has a smartphone. It's no big deal to order anything via mobile phones.
Easy to use
Provides several payment options
Diversity- there are various apps providing the same service. You can easily compare the price on each of them.
Types of on-demand apps
Taxi service providers
Food delivery platforms
House help providers
Customized gift delivery platforms
Medical platforms
We can also categorise them into
Business to business
Business to consumer
Consumer to consumer
Stages of an on-demand app development
Strategy
Maintenance
Working of an on-demand app
There are basically 3 components in this model
User's app
Service-provider's app
Web dashboard-it is the place where the business owner has access to all its service providers and consumers.
The consumer facing app or the user's on demand app takes approximately $37000 to build. Let's check the feature of this component.
User profile: it is the part where the name, address, contact, email, and other credentials of the users are entered. Some people term it as the most boring but unavoidable part of any app.There are parts of this section on the basis of which the costing is done. They are listed below:
Login and registration via email
Login and registration via social networking site
Consumer's profile
Access to the profile of service providers
Invitation or referrals to friends
Notification panel
Marketplace: This is the list of services or products available on the consumer facing on-demand app. Just like a food delivery app has also its restaurants listed along with their dishes and prices. This section allows user to view, compare, order from different restaurants. This is the most complicated section of any on-demand app since it is the interface between user and service provider. On average the marketplace features costs up to $11000.
It has some sections like:
List of services and products
Service providers profile
Search and filter options.
Map: It is important to let the delivery men know where to drop the order, hence on-demand apps provide the map feature. There are various uses of these maps. The user can easily select and pin there location. The delivery person could find these locations and the user can know about the service provider's whereabouts. This feature costs around $7000.
This feature includes the
Interactive elements on map screen
Detailed routes on map
Customer service via chatting: At times customers need urgent solutions to their queries. They do not have time to wait on a call at their customer service desk. Noticing this urgency, companies nowadays want their apps to have this feature. These chats are mostly handled by computers. Usually the cost of this feature is $3000.
It might include sections like
Basic chat interface
A bit of images
Cart: This is the feature where all your selected item go to. This feature adds up the amount that you will have to pay for your orders. In this section you can apply promo codes or profit coupons and get a discount. Some apps do not refresh their carts. Hence, these carts can be accessed at any point of time. You can also add items in cart and keep checking if the price of certain products or service has dropped or not. This feature costs around 5000 dollars. It has the following sections
Order summary
Option to add, delete or edit your address
Different payment methods and their alternatives
Add on options
History and other order details: For many customers, it is important to track their past orders and their details. Keeping this in mind, many, or should I say, all on demand apps are inculcating this feature in their apps. The average cost of this feature sums up to 6000 dollars. This feature includes
List of past orders
Order details
Option for rating their services or products
Link to provider's profile
Setting feature: the most integral part of any app is its setting. User can edit their username, email, contact etc. here. You can find all the legal stuffs like privacy policy and term of services in this section. The cost of this feature is $2000.
The service provider's app is pretty much the same and the costing is also no different. The app dashboard has some serious technical stuffs but the costing of the dashboard is the least. It's costing is around $24000.
Are you planning to Hire App Developer! Contact us…..