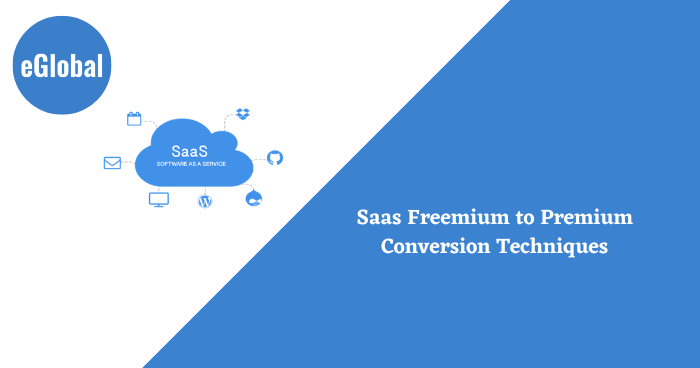 We all love things that are free of cost. We also like to try a product or service before actually buying it. That is why giving out products for free is a good way of attracting more customers. It is how SaaS businesses strive and keep their customer acquisition costs low. But what is more important is that the customer later actually upgrades. You need to prove to them that your product or service is worth paying for. Here are 6 ways in which you can make freemium customers upgrade to premium:
1. Nurture the free users
For beginners, you need to treat them like valued customers. You need to treat them at par with the paying ones. You need to make their experience easy and also show the value of your product. Their experience should be seamless. This will have a positive effect on their willingness to pay for your service. You also need to mention the perks of getting a premium. Make sure that you do not come across as "sales-y". Keep it simple and educational.
2. Create a sense of urgency
Whenever a user goes for a free trial, there is a sense of urgency. The text "your free trial will end in some days" is very common. This makes the users think that they can no longer get the desired services and that they need. Now they have to reach out for their credit card. You can do the same with your freemium users. Time-sensitive promotions and discounts work best to entice users.
3. Unlock new features
The promise to unlock new and better features at a low cost can entice your freemium users to upgrade. It might be difficult for you to offer freemium customers the sole feature that they want at a nominal rate. But doing this breaks down the customer's payment wall. It is very important to see the customer's loyalty to the brand. Once they start paying, however little the amount is, you are establishing loyalty.
4. Give ad-free services
One of the most annoying things while using any site is advertisements. People can still put up with them at the corner of the screen. But when they are time and again interrupting their experience and making them wait. People hate it more than anything. If you are using ads to support your freemium version, you can offer an ad-free version on upgrading. One of the most common examples is Spotify. They promote their premium service by offering an ad-free listening experience.
Check: SAAS PRODUCT REQUIREMENTS
5. Show the users what they are missing out on
Not only on the pricing page, go a bit further to show your users what they are missing out on. You need to design your freemium version in a way that reminds users of all features they do not have. You can do this by greying out some features in the freemium versions. This way, the value of paid version increases. It works better than the pricing page.
6. Make the upgrading easy
Make sure that you do not make the process of upgrading too long and complicated. This way the user will lose interest and not upgrade. You need to make the process of transition smooth. By doing this, you can prevent the user from abandoning their upgrading process. If they do not have way too many hurdles to jump over, they are likely to change quickly.
7. Use the Gamification method
This method involves incorporating game design elements into your product. This may include scores, badges, and many more. This way you can encourage your user to explore your product in a better way. You can assign tasks to the users. Once they succeed, you can allow them to try some of the paid features. By doing this, they may end up liking these newfound features and want to use them after the free trial period.
8. Show in-App messages to show trial expiration
It is difficult to get users to get the paid version. But you can do it by making the users understand the value of the offer that you have. Treat the free trial in a way that it is your one chance to show the value of your product. Use it to the best and convince the customers to get the premium version. You can remind them of the same by periodical in-app messages about the expiration date of the trial. In that message, you can provide a link to the page of payment. This will make the transition process easy and hassle-free.
The Freemium system is one of the best ways to attract your target market. But there are two things that you need to keep in mind. First, you need to show the value of your product to the customer. Second, try to be upselling on a contextual basis. This way you can get your target users into buying your product in easy way.
Hope this Article is beneficial for our readers, hire developers India from leading web development company India for your future projects.