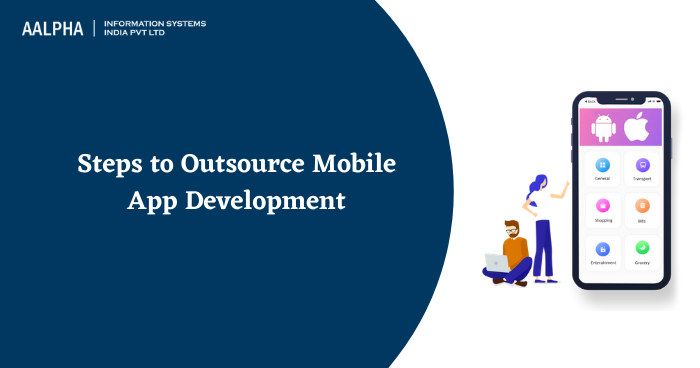 What Are The Profitable Reasons Behind Outsourcing Mobile App Development ?
Keeping a step forward towards an unfamiliar way seems always difficult. Similarly, in apparent vision, depending on the in-house development system can be more profitable. But considering some practical conditions, you should think about outsourcing mobile app development. Here are some obvious reasons why you should opt for outsourcing.
Benefits of Geek Professionalism
The relevant factors of meeting deadlines along with a high level of productivity push an organization towards ultimate success. But sometimes the remote geographical location of your business hinders the way to appoint expert developers. In these cases, due to a lack of talent and expertise, a company suffers and fails to stick to the deadlines, given by its clientele. Now, outsourcing is such a pretty option to get rid of these kinds of obstacles related to skill and efficiency.
Resolves Hassles of Time and Workload
While the business enterprises get involved in all the hassles of prototyping, consideration of specific technologies, and hiring skilled developers, it becomes very hectic for them. Instead of handling resource management, enterprises opt for the involvement of a professional team to hire resources and manage the entire process. Thus, while they go for outsourcing, it saves their time and hassles of management systems.
High-end Flexibility in Development Process
On the way to reach the ultimate goal of requirements, if the enterprises depend on in-house teams, they face huge hands-on hassels. To complete the full-fledged mobile app development process, the team has to reconsider technologies multiple times. This matter has a great effect on the budget. So, enterprises opt for outsourcing of mobile app building projects.
Thus, outsourcing eases the huge tasks of development phases by only appointing skilled professionals. And enterprises get a fixed prototype and possible budget on time. Outsourcing also scopes to implement targeted changes in the midst of development phases without any massive financial loss.
All these points guides in which circumstances, enterprises should outsource mobile app development
What Are The Viable Options for Outsourcing?
There are several fruitful modes to hire expert app developers, distribution of assignments as per their individual skill, and making prototypes for targeted projects. The following discussion will help you to go through the options in detail.
Get Services From A One-stop App development Solution
The all-in-one solution to the complicated process of mobile app building is signing a contract with full-fledged development agencies. Because they have highly dedicated developers, the latest platforms of technology, well-researched analytics, and sufficient industry-driving infrastructure.
So, the development firms have all the industry driving systems to offer the enterprises both Android and iOS platforms for mobile app building services. Therefore, these leading development agencies meet the authenticated needs of development utilizing the prompt delivery mechanisms. So, enterprises get the benefits of re-design, the scope of brand-new concept implementation in the midst of the development process, and complete utilization of technically sound resources. So, hiring an app development agency is one of the best options to create a brainstorming as well as the market-leading app.
Outsourcing of Freelancers
This is a second option in the outsourcing process. If enterprises opt for this alternative, then they need to assemble highly skilled and dedicated persons in a team. Then they have to select a profitable package for hourly operation and also resolve the collaboration issues to discuss the critical aspects of the development.
What Are The Steps To Outsource Mobile App Development?
Define the Expectations and Goals
For flawless and convenient communication with the outsourcing team business firms should have clear objectives, realistic concepts, and innovative ideas for the prototype. Realistic perspectives always drive an enterprise to be appropriate in pitching to discuss their development needs.
Business enterprises should sign contracts with those development firms, who follow current trends of app development. As well as they need to be open about target audiences, maximum budget, marketing strategies, and type of users. Therefore, as a client, they get all the key benefits of a market-leading app.
Set A Realistic Plan
Discuss the market-leading potentials for best app development with outsourcing team members. Because only through the viable implementation of realistic concepts can ensure substantial engagement for the relevant business through apps. Thus without any messy outcome, the outsourcing team will be able to create an interactive business app. As well as take proper initiatives to manage the flow of development to ensure the best productivity.
The above discussions represent which criteria can ensure the success of outsourcing mobile app building projects. All these relevant aspects explain the core phases of outsourcing. Enterprises need to follow the essential strategies to follow up the overall development process. As well as they have the proper knowledge of how to assess the potentials of outsourcing teams to deliver progressive services. Therefore, they can reach the peak of success through outsourcing mobile app development.
If you are planning to outsource mobile app development then feel free to contact us today.