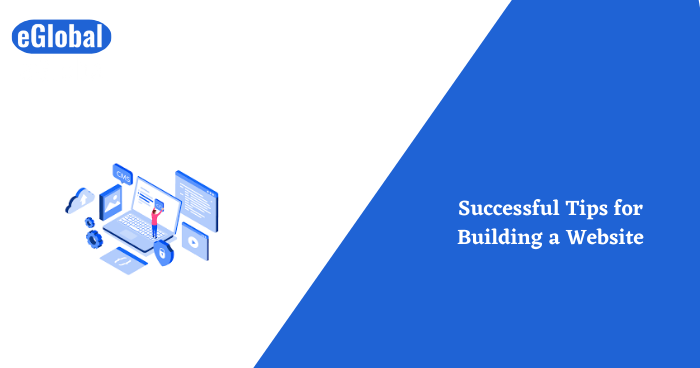 Building a complex dynamic website can be quite a hell of an experience for the beginner developer. However, there is a set of tools available to make everything more accessible, and now, web development is among the most straightforward tasks any developer would consider. Websites range in different fields. For instance, there's a business website, a sports website, and an informational Regardless of whatever website you need to build; its success is in this piece. Therefore, the success strategies for developing a successful website cut across almost all kinds of websites. For this reason,creating a solidly successful website offers an open door for an unlimited range of deals and opportunities. Therefore, the following are some successful tips that will drive your website to a different successful level.
Have a clear definition of the goal(s)
Developing a website needs proper planning, and in the planning stage, you will need to establish and understand what you want to achieve – goals. The first stage will always be starting your website with goals considering both the user and the website developer. Among the most critical goals in building a website is a proper reach out to the target audience. Once a website can reach out to the desired audience, you can be sure that the site will generate more revenue, leads, and traffic. It is essential to ensure that all the goals align. It would help if you also understood the same goals correctly. 
Proper budgeting
If you need more gains from your website, it is essential to invest in its presence. Otherwise, you may fail to generate traffics, leads, and profits as desired. However, investing in the website needs tactical and calculated approaches. With miscalculated expenditures and investments on the website, you might likely go cheap on marketing and lose after all. Therefore, you must invest considerably considering that crucial resources and services might bring in more income and those that won't.
On the other hand, some website owners consider marketing the website more without necessarily investing in it. While the approach might be successful in given instances, it is essential to give in the best for your websites to earn more from a top-up on expenditures and marketing of the website. With budgeting, too, you might need to incorporate technologies into your website. Some of them might be costly, while others may be affordable. You must go for the right technology for your site. There are also considerations on whether to choose off-the-shelf services. In such instances, it is crucial to understand limitations associated with off-the-shelf services because such services may reach a point and become unusable; hence you might be forced to throw them away and incur losses. 
In your budgeting, remember not to oversell or undersell. Avoiding overselling and underselling calls for a proper understanding of upfront investments and incremental ones. With such knowledge, you will always make appropriate choices on matters associated with budgeting.
Gain the audience's trust
One of the most significant success factors to consider for your website is to gain the trust of your audience. Losing the audience's trust brings an excellent possibility for incurring losses.Getting the trust of your audience starts with transparency and clarity in what the site offers. Therefore, it isessential to be straightforward on the services provided by the website so that potential users can be sure of what they want to access. Another significant factor capturing your audience's trust is a proper understanding of what motivates the user. Once you understand your website's users, you can customize the website to suit most users' motivations.
Let the website serve the users with exactly what they need, and in the end, they will always be running for it if they need help with a related service similar to your website's services.  You must provide your true identity to know and understand who they interact with on the website. Let your intentions be clear because some users are previous victims of scams and websites that don't trust you. Therefore, you need to convince them that you are a trustable source they can always consider. 
Be specific and stand out from the rest
Identity is critical, just as differentiation is critical. Your users and customers should be able to identify yourself and the website expressly. Standing out from the rest requires that you take several steps, such as enhancing your visibility status on the online platform, finding new customers, and reaching out to potential ones. Making development easier is possible, and it is essential to use templates and customize them to fit your requirements. Tailoring and customizing almost every aspect of your website is crucial in making your brand stand out.
Customizing goes all the way from style tailoring and image customization. Once you center your website content specific to your website, you will likely earn trust from your potential and active customers. Other considerations that can make your brand stand out are incorporating your personal brand story, customer services, the quality of the brand, among other factors.  You can publish all these and ensure they reach out to a broader range of people.
Focus on usability and user experience
The driving forces that establish whether a user or customer will stay on your website are usability and user experience. With poor usability and user experience, everyone won't associate with your website. It is essential to understand that the user is the central focus when building sites. Therefore, the development community should ensure to address all aspects related to the potential users of the website. Achieving user experience and usability is not a difficult task. It starts using desired pages with fewer clicks and stretches to intuitive principal menu navigations.
Therefore, it is crucial that during development, the development team should incorporate features that will not give a hard time to the users. For instance, using a search box relieves the user from the tedious experience of scrolling through a list of items to select what they want. On clickable items, you have to design so that there is no assumption that the user is willing to click several times.
Incorporate the SEO fundamentals
SEO is a critical factor for a top-level website. Even though SEO is a basic thing, it is essential to understand how the search engine crawls and indexes your site content and optimizes on-page factors. In ensuring adherence to the SEO fundamentals, it is necessary to incorporate semantic coding and plugins.
Optimization of landing pages
Performing website campaigns is always possible through landing pages. Therefore, it is essential to construct a system that is crucial for customizing landing pages. Doing so is critical to reaching out to the best audience, especially when running a marketing website. It is also necessary to go for a content management system with proper control of the entire site. Among other outstanding achievements you can make on a landing page are incorporating features that help change the navigation and set the indexing status.
Assess your analytics
Having consent of the demographics, goal completions, and other crucial features and services enables you to understand the state of your website. Therefore, you must keep in touch with the continuous changes in the demographics and usage of your website so that you can establish the proper ways and periods to make adjustments to your website. In assessing analytics, it is crucial that you keep track and set up reports regarding the usage of your website and how it works to establish the loopholes and drawbacks for the website's success. 
Learn from Heat Mapping
You'll always have great ideas and tools to learn from on-page analytics tools and heat mapping. Therefore, it is essential to ensure the effective use of heat mapping and analytic tools to give insight into the usage of scrollable extents by users, mouse tracks, etc. This information will help you structure your website correctly to suit user preferences. 
Ensure consistent functionality of your website
Sometimes, websites may fail and become unavailable to users. It is, therefore, a critical role to ensure consistency in the uptime. Nonetheless, it is essential to ensure every feature within the website functions as desired. For instance, you can check out some JavaScript functionalities to ensure they function correctly. More importantly, ensure the consistent functionality of your code, remove any discoverable bugs and ensure cross-browser testing. 
Conclusion
Making a fantastic website doesn't just involve establishing new ideas and remaining rigid. You must lookout for more ways and ideas to enhance your website. Keep learning and take your website to another great level. 
Hope you got successful tips for building a website! Are you planning to hire developers for website development? contact us now and get a free quote.