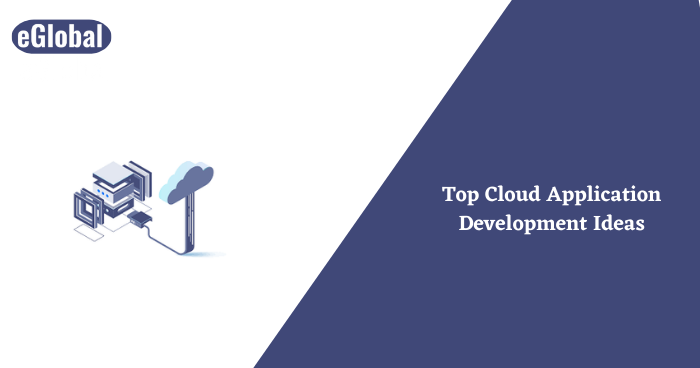 Cloud Computing
Cloud computing is one of the most famous IT services across the internet. It is the data that is shared by different organizations for smooth operations.
Cloud computing has become a primary need for businesses to run smoothly. So a large number of businesses are actively engaging in cloud applications for better results.
Though cloud computing is the hot new one in the market, the idea is a bigger part of the process. Now that you have decided that you are choosing cloud computing. Here are some cloud computing application development ideas that will excite you.
Ideas:
Traffic management: 
Traffic management is one of those things that is faced by everyone daily. Though almost all of the drive and is usually considered an easy task, we all know that there are some people out there who are terrible at it. The traffic management application will help new and old drivers who want to get to places faster, who want to avoid being stuck in traffic. This is one of the applications that people think is not necessary but once they start using it, it almost becomes second nature for them to use it.  It is a great application idea with a potential target audience.
Chatbots:
Chatbots are applications that give answers to our queries. May it be about student queries or otherwise. Though it is a nice idea, there are already a lot of chatbots out there with high competition and a higher rate of being compared to them.
Bug tracker:
Bug tracker is a great application idea. For a simple idea, it is one of the most practical ideas. Bugs may occur due to many reasons such as errors in syntax or calculations or communication. Identifying and rectifying any further damage that the bug can do is a wonderful idea. It can detect a bug and kill it or give you the option to share it with your higher official if you are not in charge of it. It is a very useful tool in today's life where everyone's life depends on computers, software and applications.
Blood banking:
This application idea is an idea that can save a life. It can be an application that shows the No. of blood banks in the area and any donors available in the specific area. It can show a variety of options from blood type to the availability of that specific blood type in any specific area or any specific time.
Attendance tracker:
Attendance tracker is a golden idea of college students or employee-based companies where the physical attending of the company is very important. With this application, it can tell us those students who are not attending classes properly and those who are very rare to show up to class.
Healthcare facilities:
Blood banks are one of the healthcare applications but more ideas can be explored and brought together as a single app that will be useful for many or all health-related issues and make it's easier and efficient for the public to access it.
Bus ticketing:
with the growing and making everything digital age of ours making bus tickets and making it cloud computing is a great idea. Also reducing that hassle of losing the ticket and reducing the use of paper for something so small as bus tickets.
Online book store:
 Though with the modernization of books and introduction of e-books and Audiobooks the demand for physical books has not gone completely down as much it is expected to go down. People all over the world still read physical books and are actively buying used and new versions of their favorite books. Building an online book store that helps people to buy, sell or even exchange for a cheaper price is not a new idea but an effective one nonetheless.
E-learning applications:
Online learning is not new to the present generation. Even though with so many online learning applications already existing what makes this still a good idea is if you have a specific niche and a unique execution plan, it may still be one of the leading ideas and most effective one.
Secure text transfer:
With the growing globalization and everything becoming a threat around us we all fear our privacy and the border is drawn at the right place and time. With this application, you can relax and send a text to a person which will be protected from the world with encryption.
Check : Benefits Of Cloud-Native Application Development
Conclusion:
In this article, we discussed different topics that a cloud computing developer might want to pursue. Though all of these are great ideas there are always new ways to build applications to uses that we didn't think we needed in the first place. Where there is need and abundance for opportunity come the right place for the solution. Pick your idea and make sure it has a specific target audience and the need and demand behind it. All the great ideas have to come from somewhere.
Hope you got top cloud application development ideas! Are you planning to to hire Indian developers? contact us now & get free quotation.