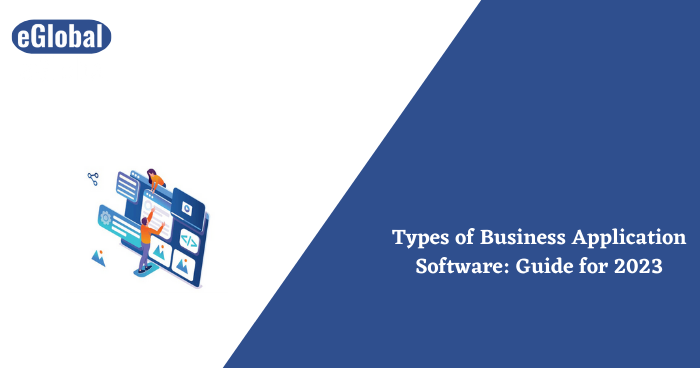 Software plays an integral role in any technology's system core functionalities. A wide range of application software is used to differentiate these systems. The main purpose of these applications being its implementation and functioning. The idea of applications mainly comes about because of the need to serve a specific function. To further understand application software, put on your swimsuit, and let's dive deeper since applications are changing and continue to change every day. You can hire best application development company in India for your upcoming projects.
What is an application software?
An application software can be described as software that harnesses a computer's ability to perform a specific task. The software makes it easier for a user to achieve an intended objective.
Examples of application software include:
Microsoft Word

Spreadsheets

VLC media player

Firefox

Chrome
What to look for when choosing an application software
There are numerous application software in the market. When choosing on the one to use, you ought to choose one that will meet all your requirements. Some come with features that you can customize to your liking. But some don't. To help you make a better choice on the one that will best suit you, below are a few characteristics to look for:
User experience
The User Interface (UI) should be easy to navigate and users can use the features effortlessly.
Accessibility
The application should be accessible to a wide range of users and be compatible with any operating system.
Scalability
The application should be highly scalable in that it can handle increasing or decreasing volumes of data or transactions.
Security
Integrity and confidentiality of users' data should be guaranteed. There should also be a way of authenticating the data.
Performance
The application's performance in function and interface should be fast and error-free.
Customer support
Users' issues should be able to be dealt with proactively, promptly, and satisfactorily.
Application software functions
Application software is created to perform a wide range of functions. These functions mainly depend on users' requirements. Irrespective of the industry, they are built to perform a specific role or purpose to make things simpler for the user. Here are a few example of functions of application software:
Document management.

Project management.

Emails, text messaging, audio, and video conferencing.

Business project management.

LMS and e-learning.

Resource and HR management.

Graphics, animations, and video management

Software for healthcare management
Types of business application software
As discussed earlier there are many application software, each with its specific function. Businesses use application software to solve specific organizational issues. These application software help them execute certain business functions and in the process increase the efficiency of their operations. Below are a few examples of business application software:
ERP ( Enterprise Resource Planning) application software
This software helps organizations in the management of their day-to-day affairs. The software may cover procurement, accounting, and supply chain management among others. Instead of having multiple business processes the ERP consolidates all information into a single repository and hence helps to standardize operations.
Customer Relationship Management application software 
This software helps businesses effectively and efficiently administer customer interactions backed by analysis of data. It helps a business cement its relationship with its customers by offering them a seamless experience. It also helps offer insight into customers' behavior through different channels and touchpoints. NetSuite CRM and Zoho CRM are examples.
Project Management application software
This application software helps project managers, stakeholders, and users in expense regulation and cost handling. It may also serve as an administration tool because it also helps in documentation and quality management.
Business Process Management (BPM) application software
This software is designed to facilitate a methodological style for optimizing business processes. It comes up with the model, definition, automation, and then description of the workflow process with the final goal being optimizing the business to better deliver their intended goals.
Productivity Software
These are tools that aid in making users accomplish intended tasks efficiently and promptly. They give users a simpler and smarter way to produce worksheets, documents, graphs, presentations, and even databases. Productivity software can hence be broadly stated to be all software that helps in time tracking, database management, project management, and content management. Word processing, spreadsheets, data management, and presentation software are also productivity application software.
Resource Management application software
This is software that helps to allocate people to projects on a need basis and according to requirements. It helps simplify the management of multiple projects with available resources. It ensures the smart distribution of resources in real time. This ensures everything is running smoothly.
Time Management application software
It helps the human resource in an organization stay productive by managing their time well. It tracks a user's usage of digital systems giving an outlook of how a user spends working on a certain application. It helps the human resource be more organized, competent, and effective by reducing the time they spend performing certain tasks.
Educational software
These are software made for educational purposes. They assist in learning and teaching new concepts, processes, and content. They assist administrators and educators share lessons, manage classrooms, share content, and manage student-related data. Their interactivity is high and they offer more personalized and collaborative involvement for tutors and students. Interactions are through multimedia content like pictures, sounds, and graphics.
Benefits of application software for businesses
Below are some of the benefits application software offer to businesses:
Improve customer service and satisfaction.

Improve data security.

Streamline and make operations more flexible.

Enhance productivity.

Assist in making well-informed decisions.
Conclusion
Business application software have made it easier for businesses to accomplish certain business processes in a timely and effective manner. Each application software comes with its intended use and by a business incorporating it, the specific business process will be streamlined and efficiency is achieved. As the applications software continue evolving and becoming better it's the businesses that will be the main beneficiaries. If you are in business and want to incorporate one into your processes, go through what we have discussed, make your decision, and be ahead of your competitors.
Hope you learned about types of Business Application Software, you can choose best software developers in India from trusted software development company India for your upcoming projects.