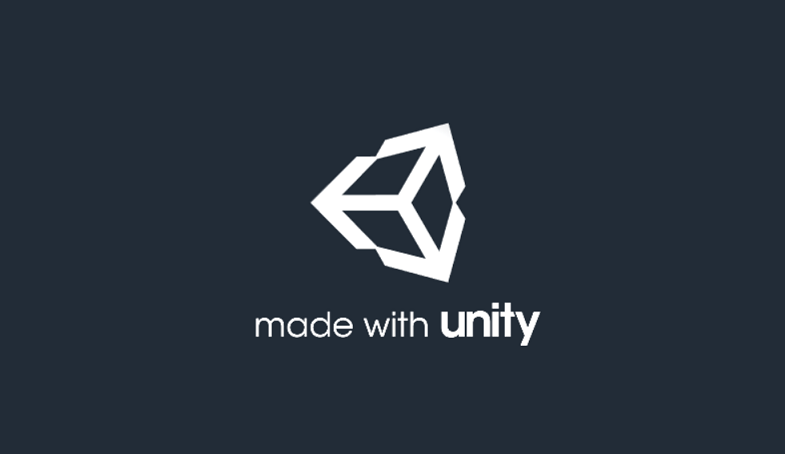 A huge number of developers out there use Unity 3D for Applications and Games Development. Unity 3D is one of the best choices to go for when you are looking for Application Development as a Client or if you are thinking of getting into Application and Game Development yourself. So let's take a look at some of the benefits of using Unity 3D for Applications development.
Getting Started with Unity 3D is Free:
Unity 3D is available in 2 way. There is a Free Version and a Pro Version. But Unlike most of the software that got these options, the free version of Unity 3D is also fully featured. There are benefits to go for Pro Version after you have started working with the program. These include 3D texture support, Audio Filters, Video playback and Streaming, Custom Splash Screen, etc. But still, Unity aims to enable developers to create Games without any concerns about pricing.
Multiplatform:
One of the biggest advantages of developing your Games on Unity 3D engine is that you will be able to launch your game on multiple platforms. You can launch your game on renowned platforms like Android, IOS, Windows Phones, PCs, Macs, Steam, PlayStation, Xbox, etc. You can either launch your game on all platforms simultaneously or you can choose one platform for initial launch and then port it to other platforms.
This porting procedure required a lot of work in the past and developers were reluctant to port their games and Applications to other platforms with different architectural designs. Also when they do decide to port to different platforms then this work was often outsourced to other developers because of the time required. With the use of Unity Engine porting games to other platforms is much easier however you still have to consider the unique technological features of different platforms.
An excellent Community:
Indie Games Development feels isolated at times but with a Community of more than 2 Million Developers using the same Engine, it feels good to share what you love and what you hate about the developing platform. This also helps when you are stuck on an issue or if you are looking for a developer to help you with your next project. There are countless forums online and also Unity organizes an annual conference where you can meet other Unity3d Developers in person either in North America or in Europe.
Assets Store:
Unity Asset Store is a great place because it provides you with necessary components eliminating the need of making them from scratch like a Building or a Character etc. The Unity Store is also helpful when you are looking to make some extra money as an artist, modeler or musician. For check and balance, there is a submission process you need to go through in order to sell your stuff on the Unity Store. But once your stuff is approved you are awarded 70 percent royalty on each purchase which can be a fantastic way to fund your future projects.
Script Languages:
You can script in Unity Engine using C# and JavaScript, which are two of the best and most used programming languages around the world. Both of these are also easy to learn and easy to get started.
2D Games development support:
Unity Engine is great for 3D Animations and Games. But there is still room for 2D development as well. The Latest Version of Unity i.e. V4.3 features a Built-In 2D engine that allows developers to create 2D Games. It is capable of handling sprite animations, animation dope sheets, 2D Physics and a lot more.
Ability to Create Multiplayer Games:
Some of the most popular and biggest multiplayer games on Mobile and Web platforms are built using Unity Engine. Developing a multiplayer game is not an easy task but a huge undertaking. The tools provided by Unity engine and the support for a community it provides makes this task a lot easier.
Availability of Tutorials:
One of the best resources in terms of learning are tutorials, blogs, and How-To Articles. There are a lot of online tutorials and courses available that can teach you the basics and other tips and tricks about Unity. This helps you to get started with Unity at a very low cost and you can do this from the comfort and ease of your home. Obviously, there will be a learning curve but considering the scale of what you can do with Unity engine, all of this is worth the effort and time. Unity is so easy to learn that you do not require any prior development or coding knowledge.
Unity Conference:
Unite is the official name given to the conference that is held yearly where early adopters and developers of Unity used to meet each other and with the people at Unity. The aim of Unite was to discuss new and exciting things about Unity. Due to its massive popularity Unite is now held multiple times a year all around the world. It is one of the favorite places to be for gamers and game developers to discuss the latest technologies and advancements in the industry and in Unity Engine. Developers around the world also organize Conferences focusing on Unity and its features, to discuss the problems with each other and to learn from each other.
Easy to Use:
Unity engine is really easy to get started with and to get a hold of. You can even see the results of your work in progress using the built-in editor without having the Game or Application to complete. This is really helpful as it gives a view from the interface all the way down to the workflow and how art is imported. This is possible due to the brilliant idea of "Democratizing Game Development" by Unity.
If you are looking for Unity3D App Development? then connect with eGlobal, you can hire developers who are skilled & experienced in Unity3D.