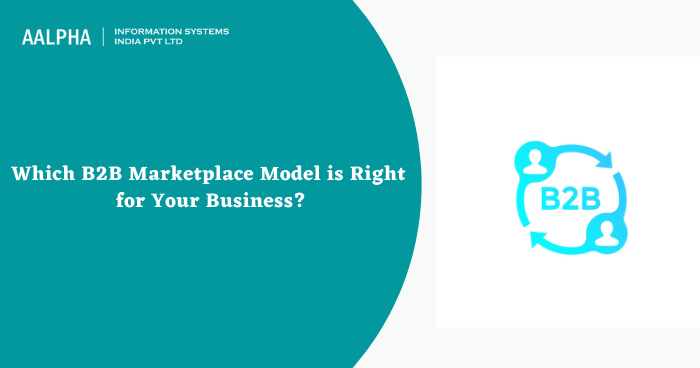 Modern B2B enterprises demand e-commerce technology that can accommodate the unique requirements and complexity of conventional B2B operations and consumer preferences. B2B organizations are continuously seeking new methods to compete as the B2B market evolves.
That is why an increasing number of B2B organizations are adopting marketplace-focused business models, either as a complement to their existing e-commerce strategy or as a method of entering a new market. B2B marketplaces enable firms to scale their go-to-market activities, diversify their product portfolios, and increase profit. The paradigm of the B2B marketplace has evolved from a one-size-fits-all approach to a viable business model for various sorts of B2B firms.
What is a business-to-business marketplace?
A B2B marketplace is an eCommerce platform that connects B2B merchants and buyers online, allowing them to transact in one location. moreover, Companies sell their goods (often in bulk with B2B) and other value-added services, but in a B2B marketplace, the sellers are brands, manufacturers, suppliers, and wholesalers, and the buyers are other businesses. The marketplace operator processes these purchases electronically.
A B2B marketplace may also be referred to by other names, including a B2B trading platform, a B2B procurement or sourcing website, a B2B portal, a multi-vendor marketplace, a B2B catalog and directory, and others.
The most well-known B2B marketplaces online
There are few prominent B2B marketplace systems available today, owing to the complexities of developing the technology and establishing a trustworthy reputation over time. The following are a few of the most popular B2B multi-vendor marketplaces, in no particular order:
Alibaba.com
Amazon
ThomasNet
Global Sources
As the popularity of B2B markets continues to expand, it is critical for businesses to choose the appropriate B2B marketplace model for their objectives.
Which form of B2B marketplace is best for your business?
1. Private business-to-business marketplace
Private B2B marketplaces are the most prevalent model for B2B firms. Buyers and suppliers are linked digitally in this approach through a private marketplace owned or sponsored by a B2B firm. This is a legitimate marketplace, comparable to Amazon or Etsy, but closed, with access restricted to authorized consumers and providers.
All three positions – buyers, providers, and sponsors – benefit from this marketplace paradigm. By aggregating demand, sponsors may negotiate more favorable terms for everything from shipping to product supply, increasing profits.
Additionally, the marketplace generates operational efficiency and more systematic resource use. On the other side, private marketplaces provide suppliers digital self-service and the possibility to systematize their product marketing processes. Finally, purchasers receive centralized access to the goods and services they need to operate their enterprises.
2. Marketplace for direct-to-consumer transactions
Direct-to-consumer markets are among the more recent ways B2B companies have used B2B marketplace principles in their operations. This marketplace model is gaining popularity among companies that are more focused on their customers. Manufacturers that sell to companies have the same challenges and possibilities as those who sell to consumers. The practice of selling directly to corporate clients is becoming increasingly common as manufacturers reconsider their sales strategies.
Manufacturers can handle two significant concerns with the help of a direct-to-consumer marketplace: channel conflict and brand protection. Businesses will be able to increase their product selection by selling directly to consumers, streamlining the supply chain, and increasing revenue.
3. Marketplace for partners
Using channel partners, a partner marketplace model enables B2B enterprises to sell online by linking customers with approved dealers and distributors. The B2B firm owns the marketplace website and manages the product catalog and site administration in this model. After then, channel partners are granted access to the marketplace to offer the items directly to the end consumer.
The primary advantages of this form of B2B marketplace business model are less channel conflict, improved control over product data and inventories, and increased access to client data. There is more management across the supply chain for the marketplace sponsor, from product manufacture to ultimate sale, resulting in increased control.
For a variety of reasons, the marketplace business model is gaining favor. It enables B2B businesses to increase profits, reach new markets, and regain control of their brand and goods. After determining that the B2B marketplace model is the best fit for your firm, the following step is selecting the right platform. Consider systems designed on current architectures that can serve your company now and continue to expand with it in the future.
How to Succeed in B2B
Let's look at the most critical tactics for selling in a B2B environment.
Make sure the customer on the other side of the world who has never met you believes in you.
Flexibility helps your company grow and adapt. Keeping up with and anticipating consumer wants gives you a distinct edge. Product customization, pricing adjustment, and customized service are examples of flexibility.
Wrapping Up
The B2B industry is becoming more competitive, yet the prospects are immense. Selling on a B2B eCommerce platform is a terrific strategy for many businesses to develop their B2B network and increase sales. hence It is particularly beneficial for SMEs with a restricted marketing budget to get the best outcomes possible in the short- and medium-term.
Are you wishing to develop an ecommerce website! Contact Us & get a free quotation today!
Also check: eCommerce website development cost