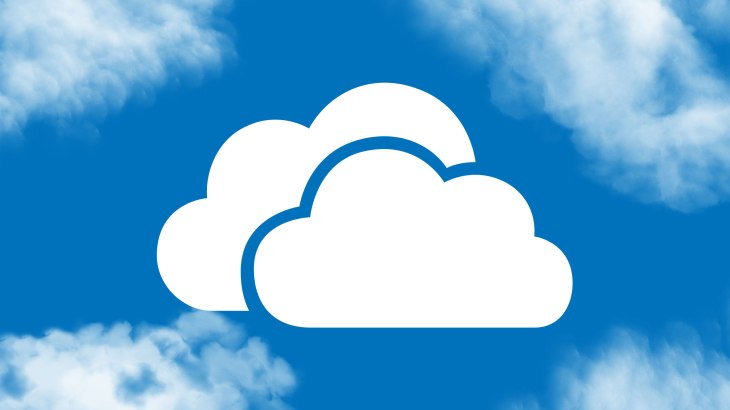 The onset of the information era has influenced major trends in communication with companies coming up with new and advanced ways of communicating with their workforce and beyond.
Cloud communications is one such advancement-a platform that enhances the process of sharing information by reliably and visually connecting people within and beyond the walls of an organization, or across the world, devices, and meeting rooms. Modern cloud communication stands enable instant collaboration of people through messaging, voice, or video across any device. They can either be working together in the office or remotely.
Between a boost of productivity, reduced costs, agility, and faster communication, a lot can be said of the benefits that this technology delivers in terms of a business' overall success. It's no surprise that more and more companies are finding an interest in moving their communications to the cloud.
Beating the frustrations that come with workplace communications
Now, constant change and numerous uncertainties that surround the modern-day work environment has resulted in a shift in the way that companies handle their workforce.
A blend of personnel including on-site and remote workers, full-time, contract, and temporary employees; and those working across different time zones and geographic boundaries, all need to stay connected towards the common goal of the business. But the state of each of these employees doesn't make it any easier for them to communicate internally with other colleagues and externally with consumers and partners. As such, it is dawning on many organizations that their future success rests on their ability to keep their workforce connected through a modern and unique approach to business communications.
Embracing a flexible cloud unified system has proven useful in addressing every organization's communication needs through a consistent video, messaging, and high-quality voice experience across various devices. Simply put, people can connect anywhere without so much as worrying about factors like security and reliability.
Text messaging and voice broadcast are not the only products usable under cloud communications. Enterprises can also utilize:
Call center

Private bank exchange

SIP Trunking

Fax services

Call-tracking software

Interactive voice response, and

Contact center telephony
Before we look at the benefits that companies stand to gain from moving their communications to the cloud, let us briefly highlight what makes a good cloud communication system in the first place. Here are…
Business Continuity
A good cloud-based communication system has redundant solutions and limitless resources that counter the downtime that is encountered when a business goes down. This way, the company retains its data and continues delivering services to its consumers.
Hosted PBX and VoIP comminications
It's funny that most companies want to get their hands on advanced communications technology with no knowledge whatsoever of the time and money that goes into managing it. The cloud communications service, manages and maintains hosted PBX and VoIP solutions on behalf of the organization. Charges vary depending on the size of the business making the plan affordable to anyone.
SIP trunking enables you to link to your existing telecommunications systems through a modern VoIP. This lets you take advantage of the VoIP features and services while still keeping up with your existing work.
Support and customers service
Seeing that your cloud host is responsible for providing your upgrades, maintenance, and customization, it is essential that you seek cloud-based services with a high responsiveness to consumer service needs. More so, one with the ability to give continuity of care.
Generally, cloud-based systems with a single point of contact which you can reach out to, make the best choices.
Unified communications
A unified system connects chat, video, data, voice, and other solutions in a single, consistent product. This makes it possible for an organization to secure its data more efficiently.
Unified communications systems: improve disaster recovery, are easily configured, and can be adjusted to fit an organization's needs.
Configuration
Cloud-based communication systems(CBCSs) are individual platforms. The configuration process should be a walk in the park. Even so, this isn't to say that no effort is required. A well-done configuration equals a more effective solution and the better the productivity of your organization will be.
API integration
An API integrated into the communication system makes it easier to come up with a full office ecosystem that consistently works together and improves upon accuracy, efficiency, and productivity.
Solid customer reviews
Word-of-mouth referrals form one of the major aspects that influence the choosing of a service provider. It's easy to go for a cloud-based hosting provider with substantial reviews and testimonials than one without any informative ways to tell of the pros and cons of its service.
When all's said and done, the easiest way to commence your comparisons involves putting down the features that your company truly needs before the features that it may just want. Then you can work to determine the communications solution that fits best into the structure of your organization.
Why are more and more companies moving their communications to the cloud?
1. Management
Today's communication systems are as complicated as it gets. Do not be surprised when your on-site solution demands an entire IT team to run and manage. This usually translates to large sums of money from your pocket.
The onset of cloud communication has helped ease the burden by getting rid of unnecessary IT workload, maintenance, and some costly internal infrastructure such as storage systems and servers.
2. Cost
Most organizations don't realize how much money moving communications to the cloud allows them to save until they've done it. With CBCSs, businesses need not pay for the base and maintenance of a past phone system, but are charged based on what they use.
In other words, hosting a phone system through the internet is a cost-effective means of operation following its 'pay as you need basis', and comes in handy especially for small businesses that could use the funds for expansion.
3. Data protection
Any provider of a cloud-based communication solution knows better than not to install the strongest data protection standards to ensure the security and reliability of your communications. An example of a security measure is voice encryption that protects you from uninvited listeners.
4. Flexibility
The interesting thing about a business is its uncertainty. You never know how much your company will have changed within the next three or five years.
The intriguing thing about a CBCS is its flexibility to grow with your requirements. With subscriptions being on a 'pay-per-user' or 'pay-per-feature' basis, it is possible to adjust costs whenever necessary by reducing the number of features/ users that you need at any particular time. This means that you can continue with your cloud communication plan even if your company is going through a rough patch.
5. Leading-edge technology
The inability of companies to resist emerging technologies is evident in their fast move to embrace cloud communication software/ hardware.
The advancement of cloud technologies and solutions gives organizations access to cutting-edge technology and lets them worry less about trends involving tech updates and upgrades. Despite the fact that most people are just now becoming familiar with cloud technology, the concept has existed since the 1960s. Only recently did former Google CEO- Eric Schmidt-introduce the term at a convention.
In that time, service providers have harvested new functions and features for their communication solutions, even making these upgrades available to users at absolutely no cost.
6. A digital solution for digital natives
Generations growing up in this digital time and age will soon account for more than three-quarters of the total workforce. The 'GenZers' whose communication and lifestyle are entirely digital will follow not so long after.
Cloud services aim at meeting the needs and requirements of digital natives who will expect pretty much the same communication experience in their workplace as they do in their private lives.
7. Future proofing for cloud-based applications
Constructions for the trendiest communications applications and developments is happening in the cloud, and companies know it. These new apps help boost revenue streams and productivity for organizations in ways that traditional programs cannot.
It is only natural that businesses are setting themselves up a cloud system in a bid to future-proof their operations. Keep in mind that integrating modern cloud apps with a CBCS is easier than integrating the cloud applications with an on-site system.
8. Mobility
The reliability of a CBCS is only as good as its intelligence to translate the location of employees and transfer calls as required. Especially now that many organizations allow their workers to operate from outside the office further increases the need to be able to virtually locate them when they aren't around.
9. Disaster recovery
Cloud communications enable an organization to carry on with their operations quickly after a disaster. Some rely on access to voicemail or cloud-based auto attendants who continue to take calls and provide information. Others reroute company calls to various locations and cell phones.
Whichever the case, it is a hard-to-resist mix of resiliency, reliability, and redundancy.
As we conclude, we can arguably agree that the transition to CBCSs is well in motion. With Forbes' prediction that 83% of all business operations will be run using cloud technology by 2020, we can only expect a rise in the number of companies moving their communication to the cloud.
From the above article, we have seen the many benefits that cloud-based communications solutions offer in terms of technology, strategy, and finance. CBCSs is not a thing of the future. It's already here!
If you are looking for custom cloud based solutions? cloud app development? then connect with eGlobal today for free proposals.