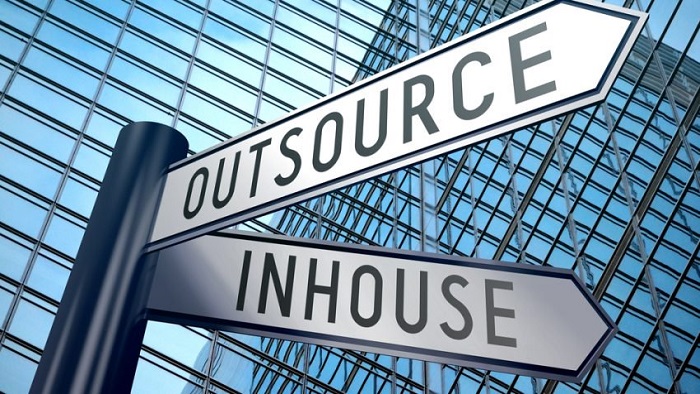 We all know and admit the importance of keeping your website updated. There is a very bad impression on the user when they land on an outdated website or even worse when a website is hacked. So there is no question that website maintenance is of key importance but many of the companies don't have the time to do so because they already have so much to manage.
Hence it is best for them to hire outside expertise to get the job done and save time and money of hiring in-house staff i.e. Outsourcing Maintenance is where a business contracts out a business process, such as Website development or maintenance.
Here are some of the benefits of outsourcing your web and Software Maintenance:
Keeps you focused on your Core Business
The biggest challenge faced by a business in maintaining a website or software is time. This is because Business Owners and Executives don't have the time to keep up and also the best use of their time is to develop and implement business strategies. Another important point here is that an Expert would do the same job in a fraction of the time you would take to do the same task so it is better to hire a good web and software house.
Keep Your Costs Down
By the time your website requires a full-time team to manage it. It is better to hire outside expertise because this saves you money by eliminating extra expenses like healthcare expenses, Vacations, Insurances, and other such costs. Also, you will be saving the cost of training in-house staff.
Taking Advantage of expertise of Dedicated Web Consultants
Are you strong in web designing? Are you up to date with the cutting edge technology and advancements in this field? Certainly, most of us are not, so it is better to employ a web and software house because they can offer the latest technology in the field of graphics designing, business writing, SEO and others. Also, they are working for a lot of clients other than you so you can benefit from that experience as well.
Protect your Website and Reputation
The last thing you want to experience is your website being hacked. This also causes consumers to think again about their privacy and security. Most of the company websites do not have the latest security patches. Web Hosting companies maintain the servers your website is on but the software actually running your website is your responsibility. It is very important to keep each extension and component on your website up to date and security proof.
Maintain Search Engine Optimization and Growing Customer Traffic
Search engines like Google constantly update their search rankings and the competition is great out there. So constantly updating your website and keeping up with search engine optimizations is crucial. An outside web and software agency will help you keep progress of your rankings by web analytics, blogs, and other content, also making suggestions and recommendations on future strategies.
So these are the Advantages you can get if you get into a contract with a web and software maintenance house leaving you free of issues and with an important time that you can use making your business more successful.
eGlobal is headquartered in heart of Bangalore, if you are a startup or a SME company and looking to outsource App Development or simply Hire Developers, then please connect with eGlobal and we will be glad to offer free consulting cum proposals for your projects