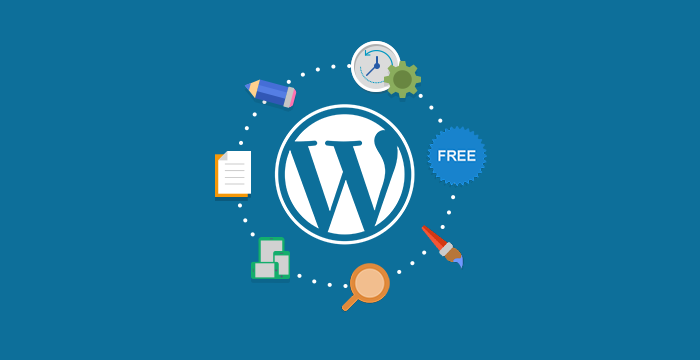 20 percent of the world's websites are powered using WordPress which makes it the most popular content management system. It is also considered the best platform for content publication. It is used ten times more as compared to its competitors thus making it the number 1 CMS. The WordPress community is immensely growing with each passing day and the number of WordPress websites is elevating at a fast pace. It has almost 60% of the total market share.
The reasons which make WP top most content management system are explained below:
Open Source
WordPress is open source and this factor gives you complete control over your content. Any private company cannot delete you content without any reason if you use word press and your content remains secure by using this CMS. IT is also very economical as you can create your WP website, publish content, add plug-ins, and utilize a huge variety of amazing features without any cost.
Available in Different Languages
The huge community of WordPress belongs to different regions and they have helped in translation of this content management system into various languages. Till now WP has been translated into 60 plus different languages making this CMS relevant for a global audience. Although the majority of websites made in Word press are in English but the translation feature of this top CMS makes it possible for people to practice the democratizing publishing factor a reality.
Customizable CMS
WordPress was initially considered a blogging website but with the passage of time it emerged into a platform on which all types of websites. This is due to the fact that WP gives you complete power over your content and also offers you a vast range of options for publishing your content and presents it in a customizable manner.
WordPress supports a number of customizable features and its open source nature enables the users to add components like customized themes, plug-ins, etc making it an extremely flexible platform for developers worldwide.
People who want to start their own blogs can add up their own themes and include customized plug-ins to make their blogs or websites according to their goals and requirements.
WordPress Plug-ins and Themes
The plug-in repository of WP comprises of 42,211 plug-in with 1,432,006,605 downloads offering users with a huge variety of plug-in to choose from and get the requirement functionality added in your blog or website.
Also thousands of free and paid themes are available in the WP repository and all these themes are designed keeping in mind various niches so that users can choose any of those depending upon their blog type of website. Till now nearly 2 million have been changed.
Social Media
Social media platforms are extremely important for blogs and websites nowadays in order to reach their target audiences. WP supports social media platforms adding and sharing and you can connect your social media accounts with the help of different plug-in.
SEO Friendly Features
WP is rich in SEO friendly features and helps you in composing and publishing content which is optimized according to search engines.
Are you looking for a Skilled WordPress Developers? then look no further, eGlobal is one of the best WordPress development company in India, connect us today for free estimates.