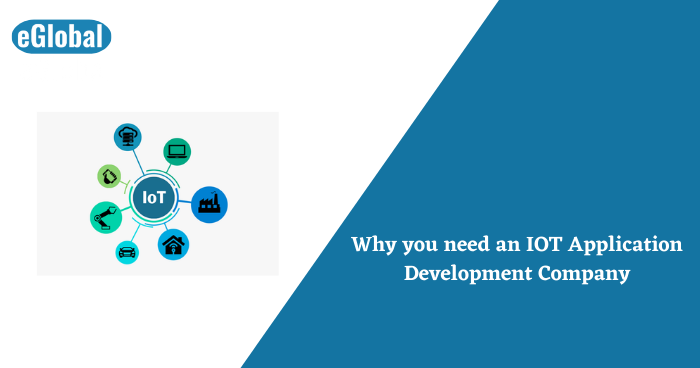 The Internet of Things (IoT) is a system in which things communicate without the need for human intervention. They could be company security systems,' smart house' systems, or a logistics company's accounting system. Each & everything from house hold items to industrial machines are included in these gadgets.
IoT is proving to be a key element in the modern world with the growth it is currently taking. As per the current statistics, the number of IoT devices is going to reach 22 Billion by 2025.
A company needs IoT in various ways to improve its all-over growth and improving their functionality. Don't worry we are here to help you out with all the answers to our questions. 
Importance of IoT
People may use the internet of things to live and work smarter and achieve total control over their life.  For providing gadgets to automate homes IOT is critical to the business. IoT gives organizations a real-time view of how their systems operate, providing information on anything from machine performance to supply chain and logistical operations.
IoT allows businesses to automate operations and save money on manpower. IoT helps to lower manufacturing cost, reduces waste and enhances service delivery.
As a result, IoT is one of the most significant technologies in everyday life, and it will continue to gain traction as more companies grasp the value of connected devices in maintaining their competitiveness.
Impact of IoT on the market
Organizations may profit from the internet of things in numerous ways. Some advantages are industry-specific, while others are relevant to a variety of sectors. IoT also assist organisations in the capacity to monitor operations surrounding infrastructure. Sensors might be used to track events or changes in structural buildings, bridges, and other infrastructure.
Every industry is affected by the Internet of Things, including healthcare, banking, retail, and manufacturing.
These are a couple of reasons to show how IoT can be beneficial for your company
IoT makes gadgets efficient may capture a vast quantity of data on a variety of topics with the addition of sensors.
 With more data flowing in, the firm behind the gadget may analyse huge trends in the data and improve the device's functions. Many businesses are recognizing the value of this technology, resulting in a significant expansion in the market. In fact, by 2026, the overall market value of IoT is expected to exceed $3 trillion per year.
It not only helps a corporation track data but also benefits the user.
These gadgets would be capable of monitoring the present quality of commodities in the home. Knowing the status of your belongings will help you to know when you need to replace anything without having to constantly examine the quality.
You may save more time and money by having a gadget handle most of the job for you.
This decreases human labour significantly. It also leads to the development of gadgets that require little to no human involvement and can operate totally on their own.
It can also save money for the gadget owner in addition to saving time. For instance, if lights switch off automatically when you leave the room, you may save a lot of money on your power costs.
As you can see, linked devices may be used for a variety of purposes. Machine-to-machine (M2M) communication is encouraged by the IoT system, resulting in greater long-term efficiency for both the organization and the user.
All of the advantages add up to a higher quality of life.
Having your gadgets monitor and order items for you, and assist you in managing crucial activities that you may not have time to do yourself relieves a lot of stress. There's no denying that as time passes, people's schedules get increasingly hectic. It is difficult to keep track of everything with so many gadgets being developed and new technology being deployed. It's wonderful to be able to do the things you like while a computer does monotonous tasks.The IoT future also includes lifestyle enhancements, health advantages, and increased wellness.
We hope this article helped you with IoT and how it benefits the company. You may be aware of the advantages of creating a mobile app. If you want to create a fully working mobile app, you must complete all of the needed development phases. You can employ an app development business if you have any questions about this. It will guide you through every step of the process of creating a successful mobile application.
Are you looking for best IoT application development company India? Hire best developers India now…..